Toyota Motor Philippines welcomes new president
Toyota Motor Philippines welcomes new president
TOYOTA MOTOR Philippines Corporation (TMP) formally introduced Atsuhiro Okamoto as its incoming president in a ceremonies witnessed by members of the business community and the media at the Grand Hyatt Manila. The event highlighted TMP's successes in the past four years under the leadership of president Satoru Suzuki, and presented a glimpse of how Toyota will transform into a mobility company, which aims to improve people's daily lives through various mobility solutions.
Suzuki left the helm on a high note with TMP's achievement of record-breaking market share of 39.5% and 18th consecutive Triple Crown by end-2019. TMP's business also grew with the introduction of new Toyota models and the expansion of its distribution network nationwide, with additional 23 dealers, to better serve the needs of the market. In his farewell speech, Suzuki thanked Toyota customers who put their trust in the brand, saying, "You are the reason for Toyota's passion to be always better."
For his part, TMP Chairman Alfred V. Ty thanked stakeholders for their support to Toyota's business in the Philippines for over 30 years. Ty underscored Toyota's sustained commitment to nation building, especially through local automotive manufacturing. "Because of your unwavering support and friendship, we have been able to remain true to our promise of service to the Filipino and the Philippine nation," Ty said. In his message, Ty highlighted TMP's investments under the Government's Comprehensive Automotive Resurgence Strategy or CARS program, which already reached P5.42 billion, enabling transfer of technology, employment generation and skills development, among others. Ty also thanked the government for the CARS because it gave Toyota an indispensable role in enhancing the industrial and manufacturing capability of the country.
Globally, Toyota is transforming into a mobility company, stemming from Toyota Motor Corporation President Akio Toyoda's direction. Toyota's concept of the automobile is said to continue to change in the current era of innovations, particularly in terms of connectivity, automation, shared mobility, and electrification.
With such new technologies, Toyota aims to develop communities that are not just centered on "cars" but on "people." In the Philippines, where the population is huge and the economy is fast-growing, mobility needs will continue to evolve and become vital to socioeconomic development.
Leading TMP's path towards offering new mobility solutions is incoming TMP President Atsuhiro Okamato. "As TMP's new president, I would like to reiterate to all TMP team members, dealers and suppliers alike, the importance of dedicating our work to contribute to society. We will continuously do so by providing ever better cars and services to enhance the quality of life of Filipinos." Okamoto said in his speech.
A graduate of Keio University, Okamoto started his career at Toyota Motor Corporation in 1992. He has gained a rich marketing experience handling Toyota and Lexus brands in the past 28 years. His former assignment as executive vice-president of Toyota Motor Asia Pacific, likewise, gave him a closer understanding of the ASEAN market and the Philippines.
---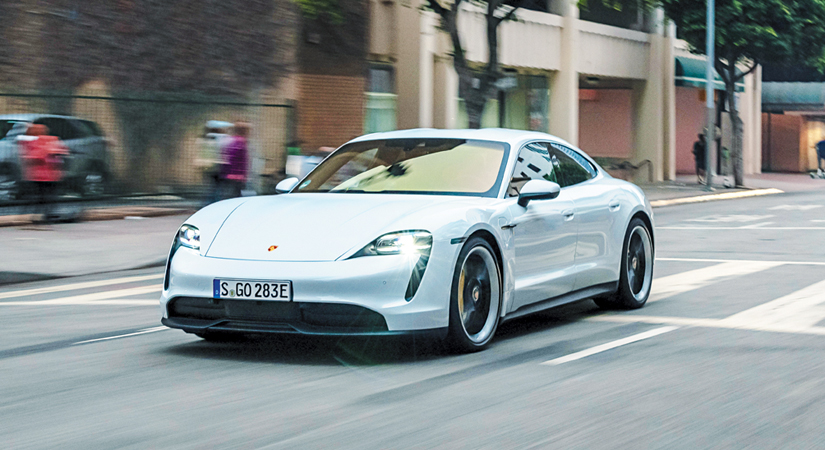 Porsche sales up 10% in 2019
STUTTGART-HEADQUARTERED car maker Porsche registered a 10% increase in sales last year compared to 2018 figures, selling 280,800 vehicles worldwide.
The performance was largely a result of the strong sales of the Porsche Cayenne and Macan sport utility vehicles. The Cayenne, made available last year in a sportier form called the Cayenne Coupé, moved 29% more vehicles last year (92,055 units in total) than the previous year. For its part, the Macan emerged as Porsche's best-selling model with worldwide deliveries of 99,944 units, a 16% increase versus 2018.
Said Detlev von Platen, board member for sales and marketing at Porsche AG, "We are pleased with this strong result, which shows the worldwide customer enthusiasm for our sports cars, and are also proud that we have further strengthened the radiance of our brand and the customer experience with new approaches."
The executive added that Porsche is "optimistic" it can "maintain the high demand in 2020," citing the company's planned introduction of new models, as well as the "full order books for the Taycan."
The all-new Porsche Taycan is the world's first fully electric sports car already into volume production. There are three versions of the four-door model available: Taycan Turbo S, Taycan Turbo and Taycan 4S. The first batch of vehicles is set to arrive in the first half of the year in markets across the globe, including the Philippines.
Last year, Porsche saw its strongest growth pace in its home market of Germany, as well as in Europe as a whole, where sales of its models rose 15%. A total of 31,618 units were sold in Germany and 88,975 units in combined European markets during a 12-month period.
Mirroring this uptrend was the pace of sales in China and the US, two of Porsche's largest markets in terms of volume. It registered an eight-percent increase there, "defying a slump in these economies," according to a Porsche release. The car maker sold 86,752 units in China and 61,568 units in the US.
Porsche deliveries in Asia-Pacific, Africa, and the Middle East totaled 116,458 vehicles, up seven percent over 2018.