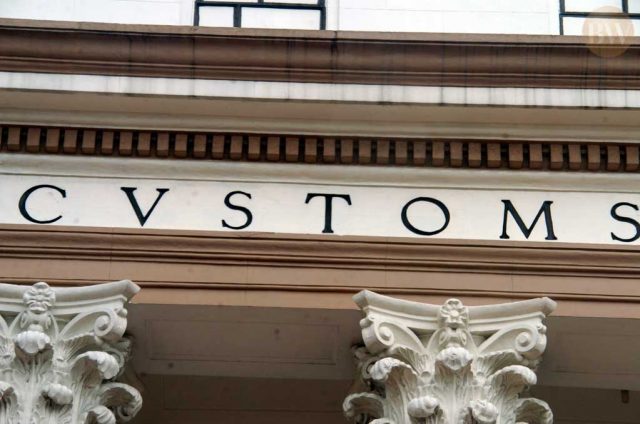 THE BUREAU of Customs (BoC) said its seizures of smuggled goods were valued at P4.43 billion in the five months to May, the Department of Finance (DoF) said Tuesday.
The seized goods were impounded in 478 separate operations, the DoF said.
Citing preliminary data from the bureau, the DoF said fake products confiscated in the five months made up P1.98 billion, followed by smuggled general merchandise at P864.4 million.
Smuggled tobacco products were valued at P759.9 million amid a crackdown on tobacco smuggling.
Other smuggled goods found during the period include drugs (P373.2 million); various agricultural products (P221.81 million); cosmetics, personal protective equipment (PPE) and other medical supplies (P54.12 million); firearms (P40.12 million); and second-hand clothing (P39.13 million).
It also confiscated P23.5 million worth of electronics part and products, P23.47 million in vehicles and accessories; P3.9 million in alcoholic drinks and P3.73 million in wildlife.
In the first five months, the BoC filed 38 criminal cases before the Justice department against 144 smuggling suspects, and 23 administrative cases before the Professional Regulation Commission, against customs brokers. — Beatrice M. Laforga