COVID-19 cases in 8 metro cities rising — DoH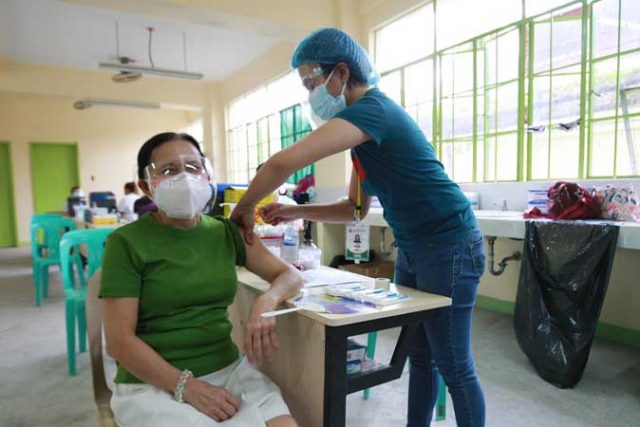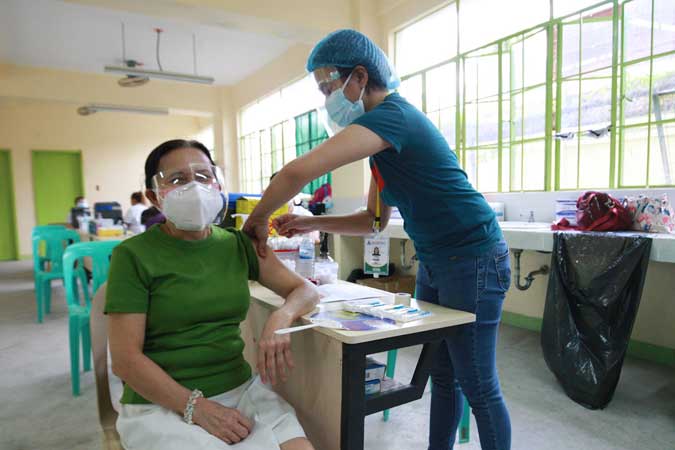 By Kyle Aristophere T. Atienza, Reporter
METRO Manila and nearby provinces should stay under a general lockdown until end-July, researchers from the country's premier university said on Tuesday, as health authorities said coronavirus infections in eight metro cities increased in the past two weeks.
"The cases in the National Capital Region are hardly decreasing, OCTA Research Group fellow Fredegusto Guido P. David said in a Facebook Messenger chat. "We think we can retain the general community quarantine but expand business capacities."
The government also should stay on top of its vaccination rollout, he said.
Coronavirus infections in Manila, Makati, Las Piñas, Muntinlupa, Mandaluyong, Malabon, Navotas and San Juan rose in the past two weeks, said Alethea de Guzman, a bureau director at the Department of Health (DoH).
"People who get sick have exceeded the daily moving average," she told a televised news briefing in Filipino. The intensive care unit (ICU) and health care use rates in these cities remained high, Ms. de Guzman said.
Makati and San Juan were high-risk areas, with hospital beds and intensive care units for coronavirus disease 2019 (COVID-19) patients nearly full, she said.
Makati City had a virus reproduction rate of 22%, while 69% of its ICUs were occupied. Its healthcare use rate was 70%.
DoH data showed 126,000 residents of San Juan have had their first vaccine dose, but the virus reproduction rate there was at 10% in the past two weeks.
The average daily attack rate in Makati and San Juan stood at 9.76 and 8.95 for 100,000 people, respectively, Ms. de Guzman said.
She added that one vaccine dose was not enough, adding that even fully vaccinated people should follow minimum health standards.
Vaccinated people should continue to wear face masks and shields, observe physical distancing and avoid large crowds, she added.
Ms. de Guzman said some regions were experiencing a surge in coronavirus infections. The Cordillera Administrative Region, Western Visayas and the Davao region were high-risk areas due to their high average daily attack rate and ICU occupancy rate, she added.
The Cordillera had an ICU use rate of 68.54%, 87.34% for Western Visayas and 81.41% for the Davao region as of July 10.
Mr. David said the capital region should remain under a lockdown given the threat from more contagious coronavirus variants including the Delta variant from India. Less than a fifth of Filipinos have not been fully vaccinated, he added.
"We are mainly concerned about social gatherings," he said. "This could lead to a spike in cases."
The capital region had an average of 634 new coronavirus infections daily from July 6 to 12, which was 2% lower than a week earlier, OCTA said in a report. In the past three weeks, weekly infections fell by an average 3%.
This showed a flat trend, it said. The reproduction number in Metro Manila was 0.93, while the incidence rate was 4.59 a day for 100,000 people. The positivity rate remained at 6% over an average of 22,000 tests daily.
OCTA said 35% of the capital region's hospital beds had been occupied, and 42% of ICUs and 30% of mechanical ventilators were used. 
DAILY TALLY
DoH reported 3,604 coronavirus infections on Tuesday, bringing the total to 1.48 million.
The death toll rose to 26,092 after 77 more patients died, while recoveries increased by 5,840 to 1.4 million, it said in a bulletin.
There were 46,934 active cases, 89.6% of which were classified as mild, 4.3% were asymptomatic, 2.6% were severe, 1.83% were moderate and 1.6% were critical.
The agency said five duplicates had been removed from the tally, five of which were tagged as recoveries. Seventy-two recoveries were active cases and 47 recoveries were reclassified as deaths.
Seven laboratories failed to submit data on July 11.
Meanwhile, Mr. David said vaccinating more seniors would help cut coronavirus deaths, noting that the death rate for old people infected with the coronavirus was high.
About 5% of seniors died due to COVID-19, he told a televised news briefing.
Government data showed about 2.6 million seniors have received their first dose, while about 915,000 have been fully vaccinated. About 8.2 million seniors were included in the government's priority list.
Vaccine czar Carlito G. Galvez, Jr. on Monday night said the government would take delivery of about 16.5 million more doses of coronavirus vaccines next month.
The vaccine shipments for August include about 8.4 million doses the government bought from China's Sinovac Biotech Ltd., he told a televised Cabinet meeting.
Mr. Galvez said the country would get about four million vaccine doses under a global initiative for equal access.
About 1.1 million doses of AstraZeneca Plc's coronavirus vaccine bought by the private sector would also arrive next month, he said.
About two million more doses of the vaccine made by Pfizer, Inc. and about a million doses of the shot made by Moderna, Inc. will arrive next month. The government paid for these vaccines, he said.
Mr. Galvez said the country had received about 20.7 million doses of coronavirus vaccines.
About seven million doses were under a global access facility led by the World Health Organization and 9.1 million doses were donated by foreign countries including China and Japan.