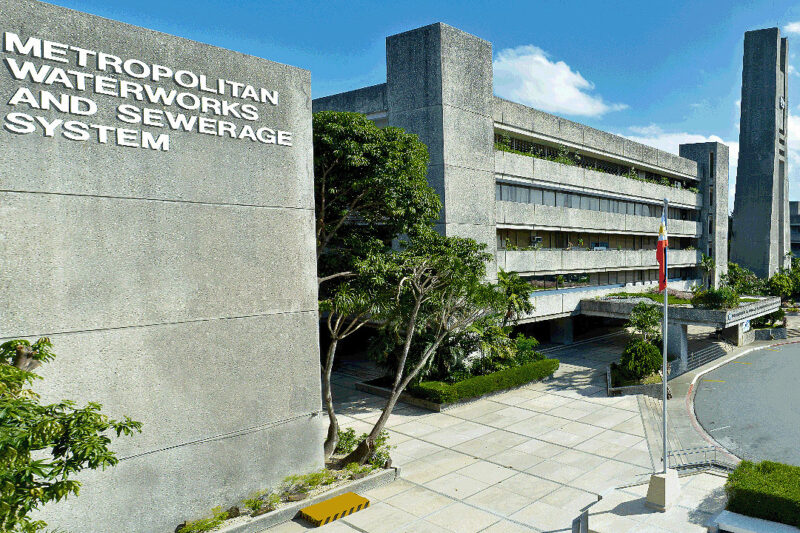 THE Metropolitan Waterworks and Sewerage System (MWSS) on Thursday said the supposed "excessive" amount collected from its regulated water concessionaires is legal.
"We emphasize that any increase in tariff is subject to the review of the MWSS Regulatory Office, as they determine reasonable rates in the delivery of safe drinking water supply and environmentally safe sewerage services," the agency said in a media release.
In its 2022 annual audit report, the Commission on Audit (CoA) said the MWSS billed and collected the share of Maynilad Water Services, Inc. and Manila Water Co., Inc. for the costs and expenses involving the New Centennial Water Source-Kaliwa Dam Project.
According to the agency, it explained to the CoA on June 16 the legal background of the collections.
It said it is allowed to collect local counterpart costs under its tripartite memorandum of agreement (MoA) with the two concessionaires. The collection covers the loan equity of the commercial contract amount, the cost of permits and clearances, and a standby cost, among others.
The CoA said that with the collections covering the dam project and the Bantay Gubat Fund, the fees received from the concessionaires were in "excess of the limitations set under the concession agreement."
The MWSS addressed the concerns, saying the collection is under the same tripartite MoA that requires the funding of the salaries and wages of the Bantay Gubat personnel.
"The MWSS shall continue to exercise prudent collections from the water concessionaires, prioritize building its water resources, and ensure the welfare of Bantay Gubat, our partners in protecting our watershed," the water administrator said.
"We assure the public that our Agency's actions are aligned with legal requirements, the Philippine Development Plan, and the future water needs of the Filipino people," it added. — Sheldeen Joy Talavera