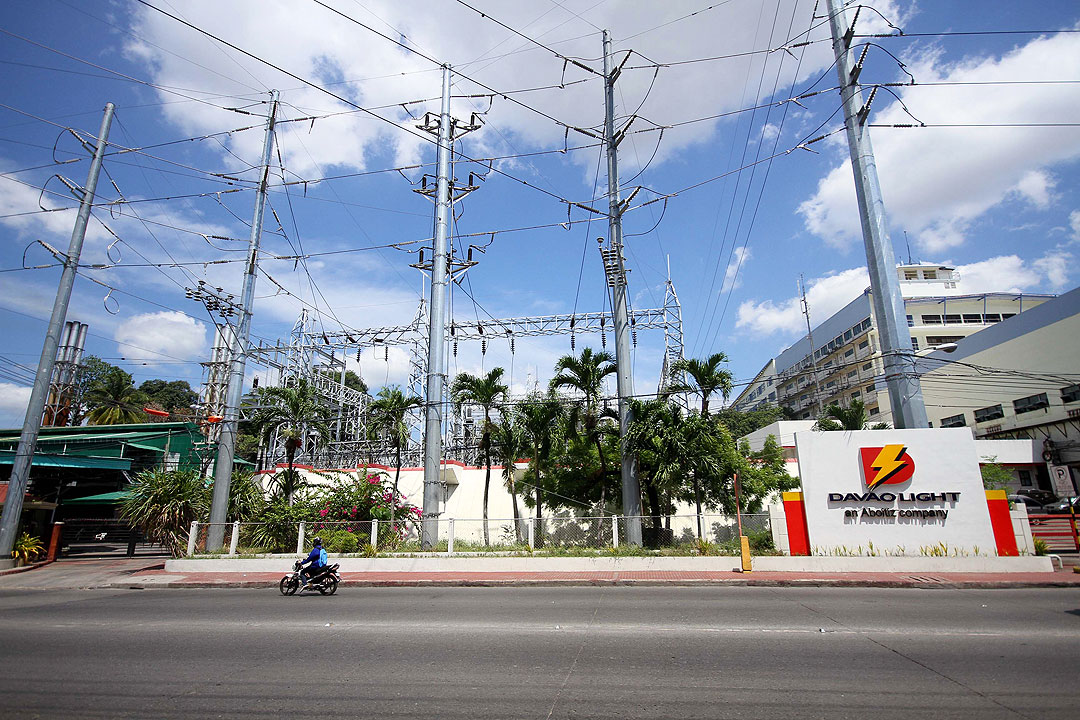 DAVAO Light and Power Co., Inc., a subsidiary of Aboitiz Power Corp., is setting aside about P2.4 billion for next year's capital expenditure (capex), the company's top official said.
Rodger S. Velasco, president and chief operating officer of Davao Light, told reporters in Davao City last week that the capex will be funded by both internally generated funds and debt.
For 2023, the company allocated around P2.4 billion for capital investment, he said.
Of this year's capex, between P200 million and P250 million was earmarked for underground cabling while the rest is for expansion and new substations.
The electricity distribution utility has also set a target to complete its underground cabling project in Davao City by 2029.
It said the project started through separate city ordinances issued in 2014 and 2017 mandating the transfer of electric power and telecommunication wires and cables underground from overhead.
The company said that the recent city ordinance further expanded the target locations covered in the project to include the areas of C.M. Recto, R. Magsaysay Ave., and the streets of San Pedro, C. Bangoy Sr., Bonifacio, Pelayo, and E. Quirino in Davao City. The project is expected to be completed by 2029.
Prince Rainier Yamyamin, who is Davao Light's lines and substation design engineer, said that to date, the project is 25% complete, representing two kilometers of the 7.5 kilometers covered under the underground cabling project.
Davao Light serves Davao City, portions of Panabo City, and the municipalities of Carmen, Braulio E. Dujali, and Santo Tomas in Davao del Norte.
To date, it has served a combined customer count of about 476,428 customers with a peak demand of nearly 500 megawatts.
As of May, Davao Light said its demand growth resulted in a total of 1.13 million megawatt-hours, further increasing its energy sales by 4.29% and demand by 4.2% in 2023. — Ashley Erika O. Jose