MIAA studies moving foreign flights of AirAsia to Terminal 1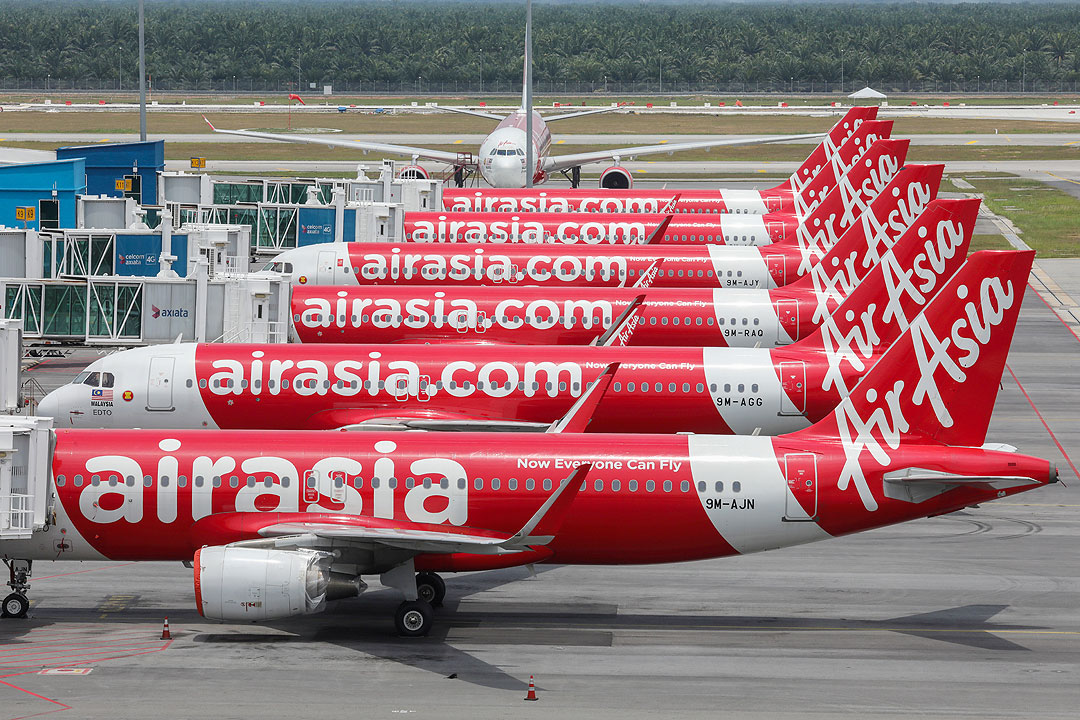 By Justine Irish D. Tabile, Reporter
THE country's airport operator is considering the transfer of the international flights of low-cost carrier AirAsia Philippines to Terminal 1 of the Ninoy Aquino International Airport but only after the coming peak travel season.
"Together with AirAsia, we are studying how we can fine-tune their schedules. And we are identifying several foreign carriers that we can swap with them from Terminal 1 to Terminal 3," Bryan Andersen Y. Co, officer-in-charge of the Manila International Airport Authority (MIAA), told reporters on Saturday.
He made the statement after the MIAA implemented over the weekend the final stage of its Schedule and Terminal Assignment Rationalization (STAR) program, which involved the transfer of AirAsia's domestic flights to Terminal 2 from Terminal 4.
AirAsia previously pointed out the distance between terminals 2 and 3, which is a challenge for the carrier as some of its international and domestic flights share the same aircraft. Its international flights remain at Terminal 3.
According to Mr. Co, AirAsia's previous request to transfer to Terminal 1, which is closer to Terminal 2, could not be accommodated because of space limitations, especially since the airline has several international flights, some departing at the same time at peak hours.
"Based on our assessment, we can do that in the latter phases but we would also first want to stabilize our operations for peak season," Mr. Co said.
Under the program, the international flights of Philippine Airlines (PAL) were moved to Terminal 1 to achieve a fully domestic Terminal 2. With PAL in it, Terminal 1 can no longer accommodate the international flights of AirAsia numbering at least 15 daily.
"The STAR program is a product of a thorough study. Based on our assessment, something has to move first," said Mr. Co.
"We're still looking into whether we will have the next stage of the STAR program wherein we will have foreign airlines from Terminal 1 moved to Terminal 3 for us to be able to transfer AirAsia's international flights to Terminal 1," Mr. Co said.
Mr. Co said that the latter phases of the STAR program won't be until after December or until the end of the upcoming peak season.
With the transfer of AirAsia to Terminal 2, the MIAA now expects traffic in the terminal to reach 38,000, broken down to 23,000 passengers from PAL and up to 15,000 from AirAsia.
AIRASIA PLANS MORE FLIGHTS
Meanwhile, AirAsia is looking at reopening by the fourth quarter three flights it discontinued during the pandemic when its fleet also fell short, its top official said.
Ricardo P. Isla, president and chief executive officer of AirAsia Philippines, cited a need to increase flights after the transfer of its domestic flights to Terminal 2.
"Of course, we need to give more services to our riding public," Mr. Isla said on Saturday.
"In terms of destinations, we would like to put back in our route planning our three flights which were discontinued when we had a shortage in aircraft last year," he said.
The airline is planning to resume flights by the fourth quarter to Zamboanga, which were discontinued during the pandemic, and to General Santos and Dumaguete, which were discontinued last summer.
AirAsia is also planning to open more international flights not only in Manila but also at Clark International Airport and Kalibo International Airport to Japan, South Korea, and Taiwan.