PAL to add seven aircraft, almost double 2023 capex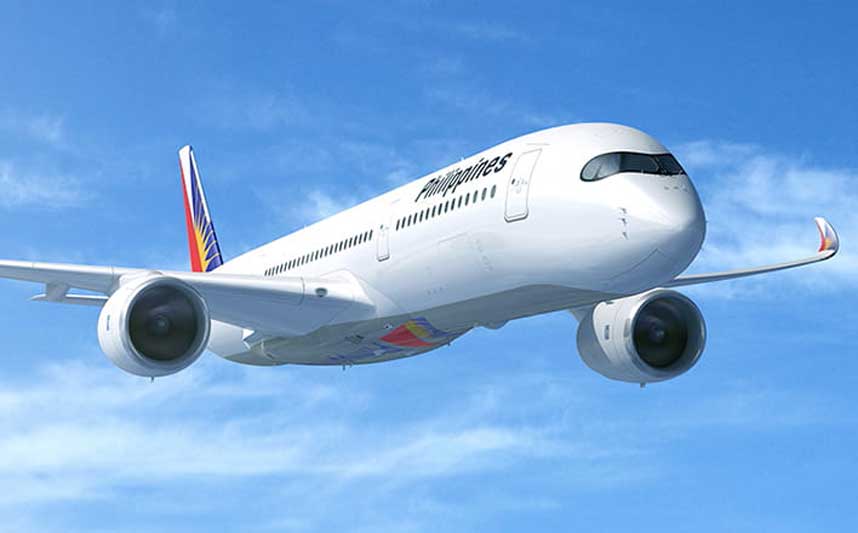 FLAG CARRIER Philippine Airlines (PAL) is set to add seven more aircraft to its fleet this year as it moves to bring back its pre-pandemic portfolio while expecting this year's expenditure (capex) to almost double.
"It is a mix of dollars and pesos. The capex is quite big because it includes the maintenance of the engines. Most likely it is almost double because of all the improvements we want to invest in," PAL President and Chief Operating Officer Stanley K. Ng told reporters on Wednesday.
Mr. Ng said this year's capex would be internally funded after having a "good" year in 2022. He did not disclose specific figures.
"This is already funded. We had a good year last year so, somehow, we have a little cash fund to invest," he added.
The additional aircraft are expected to increase the airline's operating fleet to 75, with the new ones expected to be operating by the fourth quarter of 2023.
Spare parts for the additional aircraft have already been ordered in the middle of 2022, which was affected by supply chain problems, according to Mr. Ng.
"But we started taking delivery of the spare parts starting end-February so definitely [the delivery] will improve," he said.
Of the seven aircraft to be delivered, three will be refurbished by PAL, which also expects to refurbish about 12 in its existing fleet.
Meanwhile, Mr. Ng said that PAL expects to report a profitable 2023 after having a positive first quarter.
"The first quarter is looking good. Based on the first quarter [results], of course, we are optimistic," he said.
During the quarter, Mr. Ng said that the estimated load factor reached 85% for domestic destinations and 80% for international destinations.
He noted that there is room to improve the number of tourists from international destinations.
"There are other flights that are directional. There are a lot of Filipinos going to Japan, but the Japanese, Koreans, and Chinese coming here are still few," Mr. Ng said in a mix of English and Filipino.
On its 82nd anniversary celebration on Wednesday, PAL announced the expansion of its global flight route network: direct flights to Perth, Australia, Manila-Macau flights, regional flights between Kalibo and Incheon in South Korea, and daily flights to Shanghai, Guangzhou, Jinjiang, and Xiamen in mainland China, among others.
Also among its projects for 2023 is the new Mabuhay lounge for international departures at the Manila airport's Terminal 1 and the launching of an online service portal called "MilesBack" program and a reworked customer services hub called "YourPAL." — Justine Irish D. Tabile