Earnings, tamed prices seen to lift stocks in 2023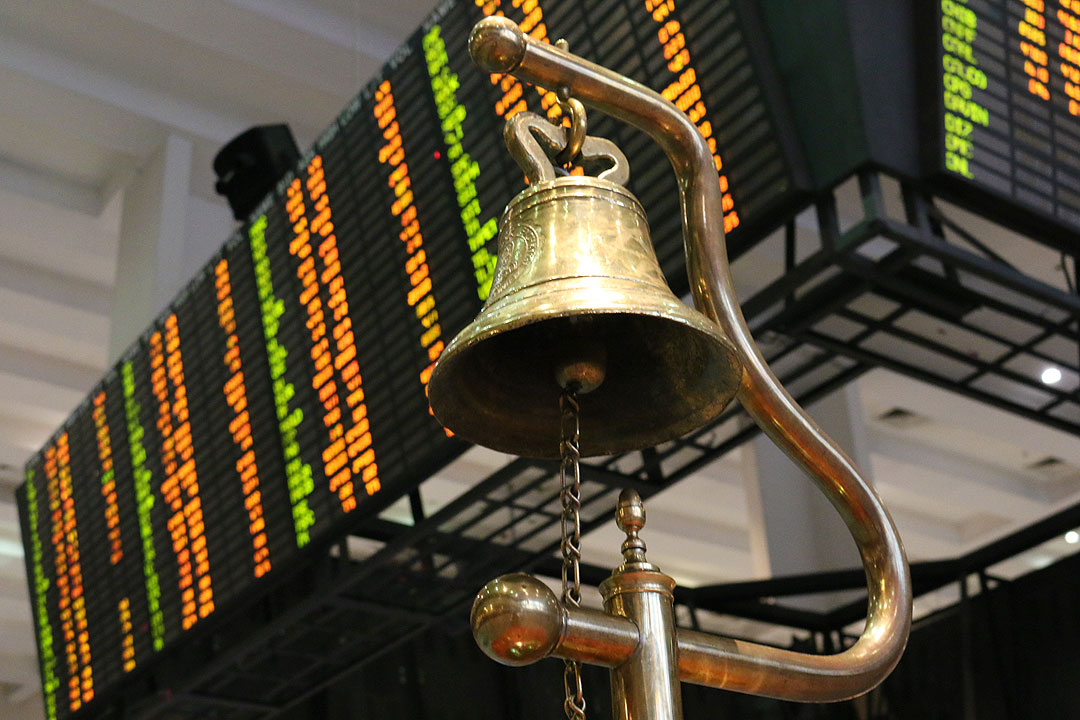 CORPORATE earnings growth and expectations that inflation will ease after hitting its peak in the first quarter will drive the Philippine stock market's growth in 2023, analysts said.
"Overall, we're bullish for 2023 in terms of valuation for the PSEi (Philippine Stock Exchange index). I think there are a lot of aspects to sway investors to start buying. We're looking at earnings growth driven by real estate, conglomerates, and financials, so practically the majority of the sectors will perform," Michael Gerard D. Enriquez, president and chief investment officer of Sun Life Investment Management and Trust Corp., said during the BusinessWorld Insights forum on Tuesday.
Mr. Enriquez said that the stock market's attractiveness to investors will hinge on key economic data.
If inflation starts to peak, then the Bangko Sentral ng Pilipinas' (BSP) policy rate is likely nearing its terminal value soon, he said, adding that he is expecting a terminal rate near 6.25% or a hike of another 50 basis points (bps).
"That would bring the PSEi to be attractive again when rates start to normalize," Mr. Enriquez said.
In an earlier statement, the BSP said that inflation likely settled within the 8.5% to 9.3% range in February. If realized, this would mark the 11th consecutive month that inflation would exceed the BSP's target range.
Mr. Enriquez described inflation as a game changer for the equities market as it is a leading indicator that investors are looking out for.
"Probably in March, we will start to see a decline in inflation towards mid of this year. Probably we'll see the BSP starting to be more dovish on their rhetoric. That is something where the market will move higher," he said.
The central bank hiked borrowing costs by 50 bps on Feb. 16, bringing the key policy rate to its near 16-year high of 6%. After delivering a total of 400 bps since May 2022, monetary authorities are set to review the policy rate on March 23.
"If we help improve local investor participation, then disruptions created by the global market will be addressed," Mr. Enriquez said.
Mr. Enriquez placed the PSEi's end-2023 base target at 7,843.77, while in a bull market, it could end the year at 10,257.75. The benchmark index declined by 43.14 points or 0.65% to close at 6,556.20 on Tuesday.
Meanwhile, financials and power are among the sectors that are seen to lead this year's growth.
"I think the most popular stocks right now are the banks," COL Financial Group, Inc. First Vice-President April Lynn C. Lee-Tan said.
Ms. Lee-Tan said that power companies are expected to grow in 2023.
"For power, definitely positive given our tight supply situation and the economy is still growing, so that is good," she added.
Separately, Philstocks Financial, Inc. estimated in a report the PSEi to end within the 7,350 to 8,050 levels or up by 11.9% to 22.6% from its end-2022 close of 6,566.39.
Philstocks expects corporate earnings growth "to be driven by good revenues as spending in the economy is seen to be supported by healthy disposable incomes. This could be tempered, however, by inflation, which is expected to remain elevated this year." — Ashley Erika O. Jose