Maynilad says water treatment plant in Muntinlupa 53% done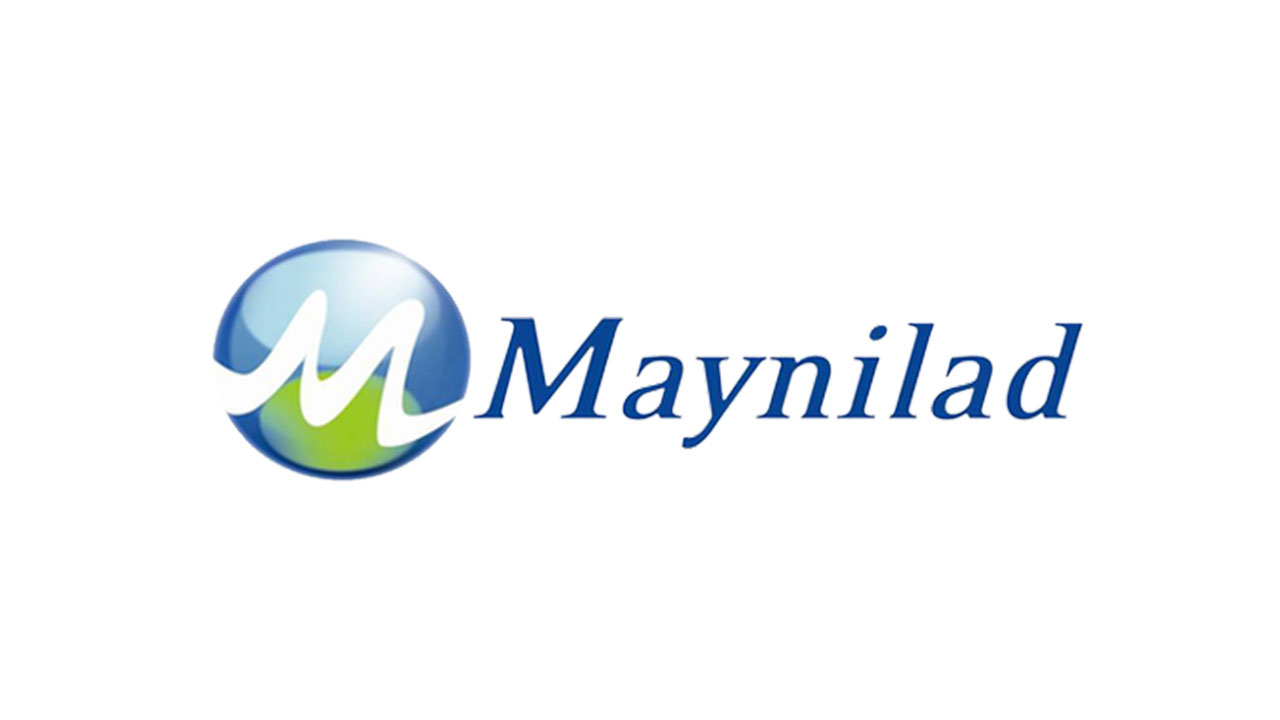 MAYNILAD Water Services, Inc. said on Tuesday that it is now more than halfway through the construction of its Poblacion water treatment plant in Muntinlupa.
"Once fully operational by the first half of 2024, this facility will have the capacity to produce 150 MLD (million liters per day) of potable water for the southern portion of Maynilad's concession area, particularly Parañaque, Las Piñas, Muntinlupa, and Cavite," the west zone water concessionaire said.
The Poblacion water treatment plant, now 53% complete, is expected to produce 50 MLD of additional water supply by yearend. It will be Maynilad's third facility to tap Laguna Lake as an alternative raw source of water.
Currently, Maynilad has two treatment plants in Putatan, which provide 300 MLD to around 1.7 million customers.
"Our production of 300 MLD is stretched to meet the current requirements of our customers in the south. Hence, whenever extreme conditions necessitate reduced production, there is no extra supply so some of our customers experience service disruption. The additional output that we will get from the Poblacion WTP will help to address that," said Maynilad Chief Operating Officer Randolph T. Estrellado.
The Poblacion water treatment plant is part of Maynilad's P220 billion service enhancement program for 2023 to 2027.
Separately on Tuesday, Lee Robert M. Britanico, deputy administrator for customer service regulation of the Metropolitan Waterworks and Sewerage System (MWSS), said that the agency's corporate office continues to look for a new water source.
"If we fail to look for an additional source the existing water supply can no longer meet the demand and the increasing population," he said in a virtual press briefing.
He also said that the MWSS is now coordinating with Maynilad and Manila Water Co., Inc. to ensure adequate and uninterrupted water supply for the summer months.
"We have a supply deficit now not just in southern Metro Manila," Mr. Britanico said, referring to the Philippine capital and parts of Cavite and Rizal provinces.
"[Because] the population in these areas continued to grow and the water supply is not coming from Metro Manila, our corporate office is looking for another source to augment that deficit, and we encourage everyone to conserve water and encourage Maynilad and Manila Water to be efficient," he said.
Mr. Britanico said the MWSS is now preparing for the summer months when it expects a supply deficit due to high temperatures and the lack of rainfall.
"Rest assured as of now, we are okay but we encourage the public to conserve water, let us not take that for granted," he said.
Mr. Britanico added that if population growth continues amid a lack of new water sources, a significant supply deficit might happen by 2024.
"Right now, if we will base the projection on the population, most likely next year we will have a problem but if we can find a new water source for Metro Manila, Cavite and Rizal, then that will address the issue," he said.
Meanwhile, the MWSS regulatory office on Tuesday directed Maynilad to rebate P27.48 million to customers affected by the water services interruptions in areas served by the concessionaire's Putatan water treatment plants.
"MWSS has determined the final rebate amount for Maynilad customers. Maynilad shall rebate a total of P27.477 million as reasonably determined by this office," Mr. Britanico said.
The decision came after the recurring service interruptions from December 2022 until January this year in areas covered by the Putatan plants such as the southern part of Metro Manila.
Mr. Britanico said the MWSS is set to announce on Jan. 31 the final number of customers to receive the rebate.
"Right now, we are still validating the total and final number of affected customers. The rebate will be reflected on the next water bill, which is in February," he said.
Mr. Britanico said that if the "one-time, big-time" rebate is higher than the customer's water bill, the difference will be carried over to the next billing period.
Metro Pacific Investments Corp., which has a majority stake in Maynilad, is one of three Philippine units of Hong Kong-based First Pacific Co. Ltd., the others being Philex Mining Corp. and PLDT Inc.
Hastings Holdings, Inc., a unit of PLDT Beneficial Trust Fund subsidiary MediaQuest Holdings, Inc., has an interest in BusinessWorld through the Philippine Star Group, which it controls. — Ashley Erika O. Jose