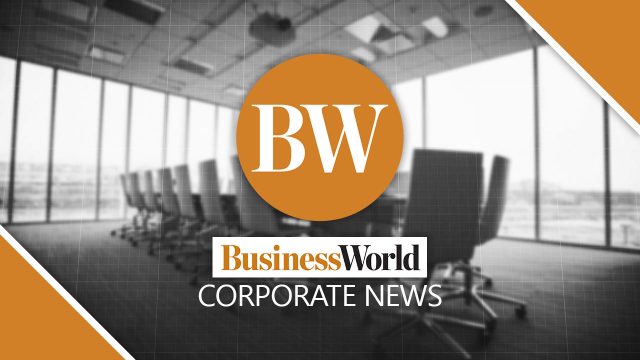 THE DEPARTMENT of Trade and Industry (DTI) and Jollibee Foods Corp. partnered on June 24 for a campaign that seeks to promote locally manufactured goods.
In a statement on Monday, the DTI said Jollibee is the latest partner for the #FlexPHridays national advocacy campaign, which is an offshoot of the Buy Local, Go Lokal campaign.
The Buy Local, Go Lokal campaign was launched in 2020 as part of efforts to stimulate the demand for locally manufactured goods, services, and locally grown fresh produce and inspire optimism among small businesses amid the coronavirus disease 2019 (COVID-19) pandemic. The #FlexPHridays campaign is a spinoff of the Buy Local, Go Lokal campaign to expand its reach and entice more advocates.
"The DTI's Go Lokal national advocacy campaign — through #FlexPHridays — has been integral to the Department's whole-of-society initiative to promote and support local businesses amid the pandemic's impact on the country's economy," Trade Secretary Ramon M. Lopez said.
"Capitalizing on the online behavior of consumers, DTI's #FlexPHridays advocacy campaign invites all Filipino consumers to flex or showcase products they've purchased from local businesses. The campaign aims to make this a Friday habit to encourage everyone to purchase locally-made products and express pride in the quality of Filipino products," he added.
Under the partnership, Jollibee will create digital content and promote the #FlexPHridays campaign across its social media channels, and feature selected DTI-endorsed micro, small, and medium enterprises (MSMEs). Different products and services including clothing, accessories, and furniture will be promoted every week.
"The campaign leverages the emergent 'flex' culture in social media where people take pride in sharing photos of items they own or have recently purchased on their accounts or in different online communities. The overarching goal is to support local industries such as hospitality, arts and crafts, design, fashion, film, video, photography, music, performing arts, publishing, TV/radio, and other manufacturing and services sectors," the DTI said.
"This national campaign aims to further promote local products and services and inspire a sense of pride among Filipino consumers. It is a user-generated campaign that allows individuals with social media accounts to be part of the campaign where they create and share content in the form of pictures, videos, testimonials, tweets, and blog posts, among others," it added. — Revin Mikhael D. Ochave