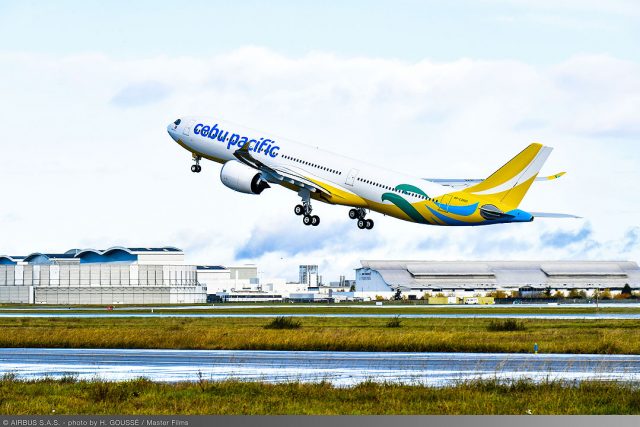 BUDGET carrier Cebu Pacific (CEB) announced on Thursday the resumption of its international flights from Mactan Cebu International Airport in Cebu, starting with flights to South Korea in July.
Following the reopening of South Korea to visitors, the airline's Cebu hub will resume international service to South Korea as its first destination hub, Cebu Pacific said in an e-mailed statement.
"On July 3, CEB intends to operate twice weekly flights from Cebu to Seoul (Incheon), every Thursday and Sunday. Flight 5J 128 is estimated to depart the Mactan Cebu International Airport at 12:25 p.m., and is set to arrive at Seoul International Airport at 6:10 p.m. Its return flight, 5J 129, is scheduled to leave Seoul at 6:55 p.m., and will arrive in Cebu at 10:50 p.m.," the airline added.
It noted that its passengers in the Visayas and Mindanao have been looking forward to traveling abroad again.
"We hope to expand our international network more in the coming months as we've already stabilized operating over 100% of our pre-pandemic domestic capacity," it said.
The airline recently reported that in the first quarter of 2022, it flew 16,521 flights, 128% higher versus last year while passenger count also improved by 272% to 2.05 million.
"Cargo operations sustained its growth, as cargo rose 36% to 34.2M kgs from last year," it said in an e-mailed statement.
The airline's listed operator, Cebu Air, Inc., saw its revenues for the period jump by 148% to P6.71 billion from P2.71 billion generated in the same period in 2021.
Its net loss for the period widened to P7.61 billion from a loss of P7.30 billion in the same period a year earlier. This was mainly due to forex translation of dollar-denominated loans and unrealized mark-to-market losses from the derivative value of its convertible bonds, the budget carrier said.
"For the rest of 2022, CEB sees a better business outlook driven by domestic recovery and reopenings of international destinations. However, it remains cautious of the risks presented by increasing jet fuel prices and interest rates and depreciation of the Philippine peso versus US dollar. It will continue to invest in the modernization of its fleet and will remain committed to providing affordable and accessible air transport services for all," the airline said. — Arjay L. Balinbin