Ayala Land records P3.6-B fourth-quarter net income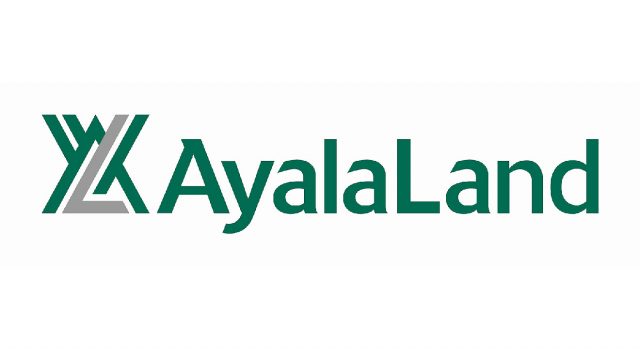 AYALA Land, Inc. (ALI) recorded a 54% increase in net income to P3.6 billion net income in the fourth quarter after revenues inched up 2% to P33.5 billion quarter on quarter.
"Our focus in 2021 was to ensure we provided the right environment in our communities for our residents, businesses, and institutional locators to adapt and function better while executing our business recovery plans," ALI President and Chief Executive Officer Bernard Vincent O. Dy said in a disclosure to the exchange on Tuesday.
The company said its operations remained resilient despite the pandemic. Property development revenues went up 40% quarter on quarter to P24.4 billion.
Meanwhile, commercial leasing revenues climbed 35% to P6.4 billion. The growth was driven by improved shopping center revenues at P3 billion, 101% better than the previous quarter and a 106% growth from the same period in 2020.
Hotels and resorts revenues also climbed to P981 million, a 55% growth from third-quarter results and 62% year on year.
For 2021, ALI scored a 40% net income after taxes attributable to equity holders, generating P12.23 billion from P8.73 billion in 2020. Its total revenues also grew 10% to P106.14 billion from P96.27 billion a year ago.
The company's property development revenues for the year were propelled by its fourth-quarter performance, going up 14% to P75.94 billion in 2021 from P66.64 billion in 2020.
Sales reservations for the year rose 13% to P92.2 billion due to the "solid demand" seen in Ayala Land Premier and Alveo lots in Southern Luzon, with fourth-quarter sales growing 5% year on year to P22.1 billion.
The company reported its lot sales reservations surged 36% to P41.5 billion in 2021.
ALI launched 22 residential projects collectively worth P75.3 billion last year, seven times more than the projects launched in 2020.
Meanwhile, commercial leasing revenues inched down 5% year on year to P20.6 billion. Malls, hotels, and resort operations were limited as the country continued to impose pandemic restrictions.
Revenues from shopping centers went down 13% to P7.92 billion from P9.06 billion in 2020, while earnings from hotel and resorts operations declined 12% to P2.83 billion from P3.21 billion.
However, the company saw a 5% growth in office leasing revenues to P9.88 billion from P9.41 billion, owing to the operations of business process outsourcing (BPO) and corporate companies.
ALI's capital expenditure (capex) amounted to P64 billion in 2021, the majority or 52% of which was spent on residential projects, 17% on land acquisition, 15% on commercial projects, and 14% on estate development.
"As the economy moves to full reopening in 2022, we look forward to the acceleration of our business activity backed by our land bank, diversified portfolio, and market-leading estate developments," Mr. Dy said.
ALI remains "very positive" in its outlook this year for all its business segments, it announced in an analysts' briefing on Tuesday.
The company is planning to launch projects worth P100 billion this year. It is also looking at more estate developments after the pandemic "highlighted" the benefits of "estate living."
For 2022, the company has earmarked P90 billion for its capex. Of the budget, 49% will be allocated for residential developments, 19% for land acquisitions, 18% for estate developments, 5% for malls, 2% for offices, 2% for hotels and resorts, and a remaining 5% for other plans.
ALI shares at the stock market closed unchanged at P39 per share on Tuesday. — Keren Concepcion G. Valmonte