SEC plans rules for sustainability, ESG-focused funds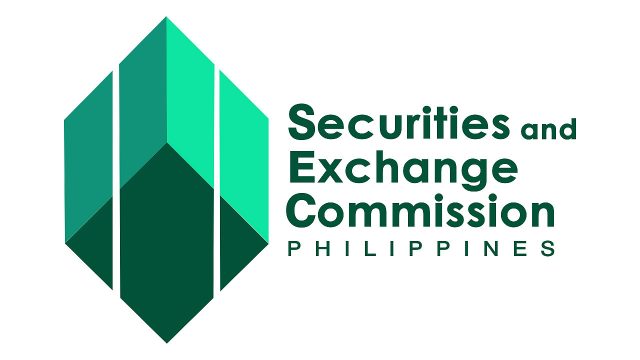 THE Securities and Exchange Commission (SEC) drafted guidelines for investment companies aiming to qualify as sustainable and responsible investment (SRI) funds or for any financing firms that consider environmental, social, and governance (ESG) factors for investments.
In a draft memorandum circular published on Jan. 19, the SEC said the rules aim to "provide guidance on the disclosures and reporting of investment companies classified as [SRI] funds and their fund managers."
The regulator added that it also took note of other regulators' initiatives to protect against greenwashing, which happens when investors or customers are misled to believe that products or services are more sustainable or environment-friendly.
To qualify as an SRI fund, investment companies as well as their sub-fund should state one or more "sustainability principles or considerations or ESG factors" in their registration statement. The fund's ESG-related investments should also account for at least 70% of its net asset value (NAV) at all times.
The "sustainability considerations," principles, or factors that may be considered by funds are: the United Nations (UN) Sustainable Development Goals, UN Global Compact Principles, Common Principles for Climate Mitigation Finance Tracking, Green Bond Principles of the International Capital Market Association, Climate Bonds Taxonomy of the Climate Bonds Initiative, and other "globally acceptable ESG or sustainability principles or criteria."
SRI funds may also adopt one or multiple ESG strategies to achieve their ESG or sustainability-related investment objectives. This includes negative or exclusionary screening, best in class or positive screening, ESG integration, active ownership, thematic investment, impact investing, among others.
The SRI fund's fund manager will be required to notify the SEC within five days if the 70% NAV investment threshold is breached or if the fund's investments become inconsistent with its ESG focus.
The fund manager will also be given 30 business days to rectify the breach or the inconsistency since it was detected. The commission must also be notified within five days once everything has been resolved.
Meanwhile, the SEC also suggested guidelines on naming the SRI fund, which should have a name "proportionate" to its ESG features as stated in its overall investment objective. No other investment companies are allowed to use "ESG," "sustainability," and similar terms in their names and/or marketing posters aside from SRI funds, unless the commission allows it.
The SEC is proposing that SRI Funds must include the following in their prospectus or sub-fund supplement, and their product highlight sheet: name of fund, notification to the public on their qualification, key ESG investments or focus, ESG criteria and investment selection process, asset allocation, ESG strategy, ESG focus and strategy-related risks, investment policies and procedures that would be inconsistent with its ESG focus, among others.
The SRI fund and its fund manager will be required to check how the fund has been attaining its ESG focus. The fund manager will evaluate its investments to ensure that these meet its ESG focus and other requirements, while an independent oversight entity will ensure that the fund is compliant with regulatory requirements.
The memorandum also details an SRI fund's reportorial requirements, which should be included in the fund's annual or quarterly reports.
Meanwhile, the regulator is proposing that existing investment companies interested to qualify as an SRI fund should revise their registration statement or their main prospectus and sub-fund supplement to comply with the SRI fund guidelines.
"When a feeder fund seeks to qualify as an SRI Fund, the target fund must be aligned with the ESG focus of the SRI Fund, and the total ESG investments of the target fund should account for at least 70% of its NAV," the commission said. Funds that already comply with this rule no longer need to re-apply as an SRI fund.
However, feeder funds with a new target fund must report to the commission within five business days upon the approval of its board of directors.
"The notification must explain the change in the target fund," the regulator said. "Such information must also be provided on the SRI Fund's website to inform the investing public within the same period."
Investment companies that have ESG or sustainability-focused investments, but are not SRI funds, are subjected to additional disclosures on their registration statement as well as more information in their annual or quarterly reports.
The draft memorandum also includes penalties for investment companies and/or their fund managers should they violate rules set by the commission. — Keren Concepcion G. Valmonte