Meralco seeks competitive bids for 850-MW supply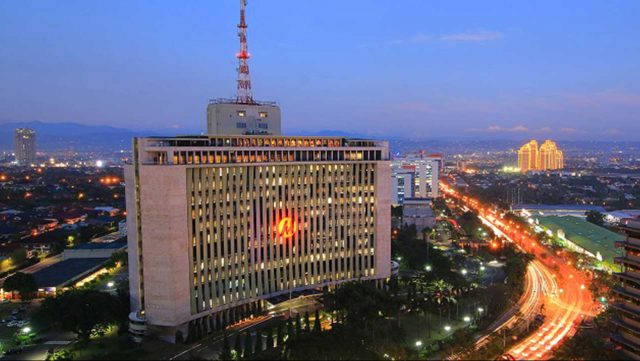 LISTED electricity seller Manila Electric Co. (Meralco) is calling for competitive bids to challenge an unsolicited offer from a renewable energy entity for the supply of 850 megawatts (MW) of mid-merit power for 20 years.
"Through its Third Party Bids and Awards Committee (TBPAC), Meralco invites interested parties to challenge the offer of Terra Solar, which proposed a P6.0800 per kilowatt-hour (kWh) headline rate and levelized cost of electricity (LCOE)," the company said in a media release sent on Sunday.
Meralco described Terra Solar as an existing entity incorporated by Razon-led Prime Infrastructure Capital, Inc. and Solar Philippines Power Project Holdings, Inc., the holding firm of the solar energy projects led by Leandro L. Leviste.
It said Terra Solar had proposed its solar power plants with an energy storage system in Batangas, Cavite, Nueva Ecija, Tarlac, and Zambales, with 600 MW of energy available by Feb. 26, 2026 and an additional 250 MW the year after.
Mid-merit power plants operate to fill the gap between baseload generation capacity and peak generation capacity.
Meralco said its latest round of competitive selection process (CSP) is in compliance with the Department of Energy's policy on renewable portfolio standards (RPS) and forms part of Meralco's efforts to source up to 1,500 MW of its power requirements from renewable energy (RE) sources.
The RPS program requires power distribution utilities, including electric cooperatives and retail electricity suppliers, to source or produce a fraction of their requirements from eligible RE resources.
The mechanism, which is meant to develop indigenous and environmentally friendly energy sources, sets a minimum annual incremental requirement for the RPS participants, who can opt to buy RE certificates from the market as compliance to the law.
In its invitation to bidders, Meralco said the guaranteed renewable energy certificates to the bid winner is equivalent to 45% of the plant capacity factor with respect to the contract capacity.
The company said that the power supply should have 100% of the 850-MW capacity available for six to 13 hours daily covering the peaking hours of Meralco from 8 a.m. to 9 p.m.
The contract period will start in 2026.
Power companies that are interested in bidding can submit their expression of interest until Feb. 2. A pre-bid conference is set on Feb. 4. The deadline of bid submission is on March 7.
Meralco earlier called on power generation companies to join the CSP for the supply of 170 MW of peaking power needed for the summer months.
Interested parties had until Jan. 5 to submit expressions of interest for the contract covering the period Feb. 26 to July 25, 2022. The bid submission deadline is on Feb. 2.
Meralco's controlling stakeholder, Beacon Electric Asset Holdings, Inc., is partly owned by PLDT, Inc. Hastings Holdings, Inc., a unit of PLDT Beneficial Trust Fund subsidiary MediaQuest Holdings, Inc., has interest in BusinessWorld through the Philippine Star Group, which it controls. — Marielle C. Lucenio