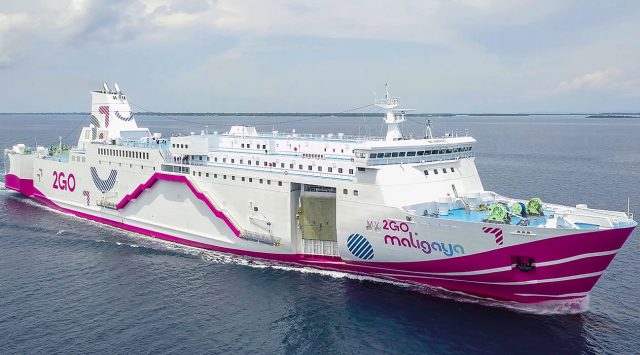 TO BOOST domestic tourism, 2GO Group, Inc.'s 2GO Travel is offering a "free room upgrade" to fully vaccinated individuals.
2GO Travel, the group's brand for its passage business, said in an advisory posted on its official Facebook page that it is offering "room upgrade promo" to all fully vaccinated passengers who will book and travel with the company.
"[2GO believes] that the key to local tourism recovery is for us to achieve herd immunity by getting vaccinated," 2GO Travel said.
"We want to reward you for it," it added.
Despite the pandemic crisis, 2GO Travel said it continues to connect Manila to all the major ports in Visayas and Mindanao.
2GO Group is also engaged in the cargo business through its brand 2GO Freight.
The listed company's freight revenue for the first half of the year hit P1.58 billion, up 15.3% from P1.37 billion in the same period a year ago.
Meanwhile, travel revenue dropped 68.6% to P221.84 million from P706.50 million in the same period last year.
"Given the restricted mobility in and out of the country and the curtailed economic activities affecting demand not only in the Philippines but in other countries, 2GO experienced a decline and gradual recovery in sales/revenue volumes as aforementioned quarantine measures were slowly relaxed," 2GO said in its second-quarter report. — Arjay L. Balinbin