What happens without PAL's ultra-long-haul flights?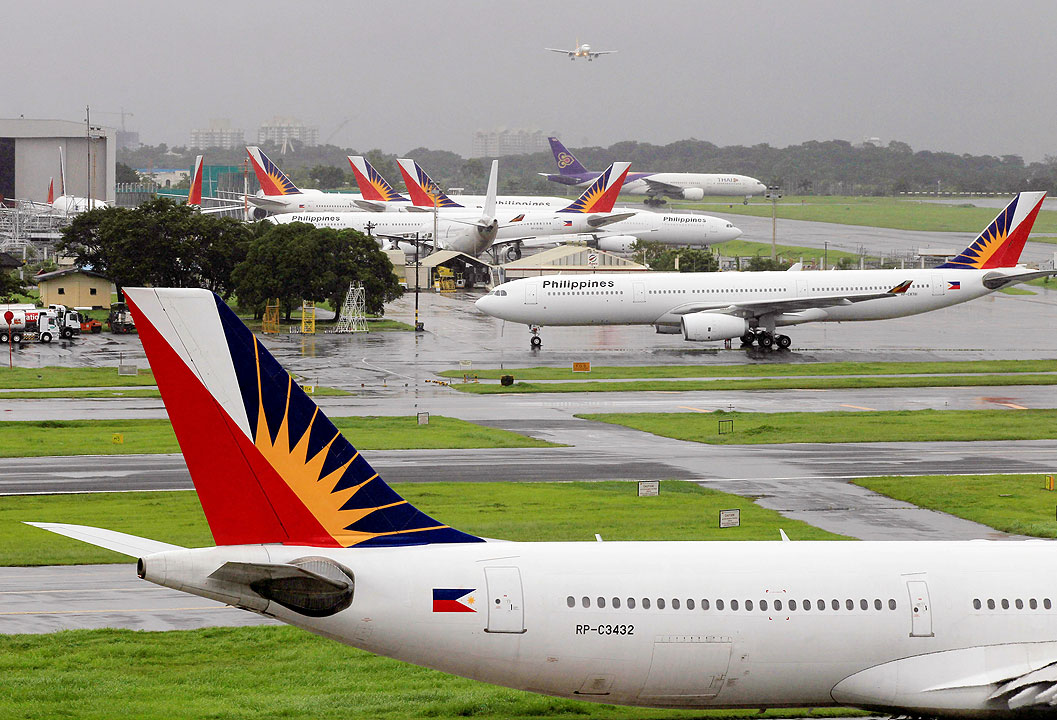 By Arjay L. Balinbin, Senior Reporter
AS PART of its revised business plan, Philippine Airlines, Inc. (PAL) anticipates cancelation of certain unprofitable ultra-long-haul flights.
PAL's longest routes are to London, New York, and Toronto.
"The traffic that PAL carried on these [ultra-long-haul] routes will shift to Delta, Japan Airlines, Cathay Pacific, Singapore Air, Korean Air and China Airlines," Avelino D.L. Zapanta, former PAL president and chief operating officer, told BusinessWorld via e-mail last week.
This would necessarily mean longer travel time as well.
"The Filipinos traveling between Manila and these destinations nonstop with PAL will suffer the inconvenience of having to connect in Tokyo via Delta and Japan Airlines, or in Hong Kong via Cathay Pacific, or in Singapore via Singapore Air, or Taipei via China Airlines both ways," Mr. Zapanta said.
But fares will not necessarily increase for the Filipino traffic.
"Sixth freedom traffic is usually filler traffic for these airlines which is enticed by the sixth freedom operators with lower air fares," Mr. Zapanta noted.
PAL, which is majority owned by billionaire Lucio C. Tan, has filed for Chapter 11 creditor protection in the United States.
PAL Chief Financial Officer Nilo Thaddeus P. Rodriguez said in his declaration in support of the company's "First Day" motions that the airline's "ultra-long-haul routes (East Coast and London Heathrow) have structural issues impacting profitability."
Singapore-based aviation analyst and consultant Brendan Sobie said that the London, New York and Toronto routes are "unprofitable for PAL and suffering from intense one-stop competition."
"There will continue to be intense competition on these three routes in the post-pandemic environment," Mr. Sobie said in an e-mailed reply to questions last week.
"Sustaining these services is simply not feasible for PAL and even without COVID-19 (coronavirus disease 2019), dropping them would have made good business sense," he noted.
Mr. Sobie also said that it is now time for PAL to focus on what is viable. "In terms of its long-haul network, that would be Los Angeles, San Francisco, and Vancouver."
"This trio are core longstanding markets for PAL, which have been profitable previously and can potentially return to profitability following the restructuring," he added.
PAL's Mr. Rodriguez said that the airline will exit unprofitable markets and continue to fly only those routes that are, or can be made, profitable, while reintroducing capacity in line with evolving demands.
The airline announced last week that it was planning to increase flights to San Francisco, Hong Kong, Los Angeles, Guam, Singapore, Dubai, Doha, Nagoya and Fukuoka "by late October" while continuing special flights to Auckland, Vietnam and points in Australia.
It said more flights to Honolulu and Taipei would come online by the last week of November.
"The airline's winter season schedule also includes regular flights to New York, Seoul, Saudi Arabia, Vancouver, Toronto and other Asian destinations," PAL added.