PAL revival seen hinged on pandemic response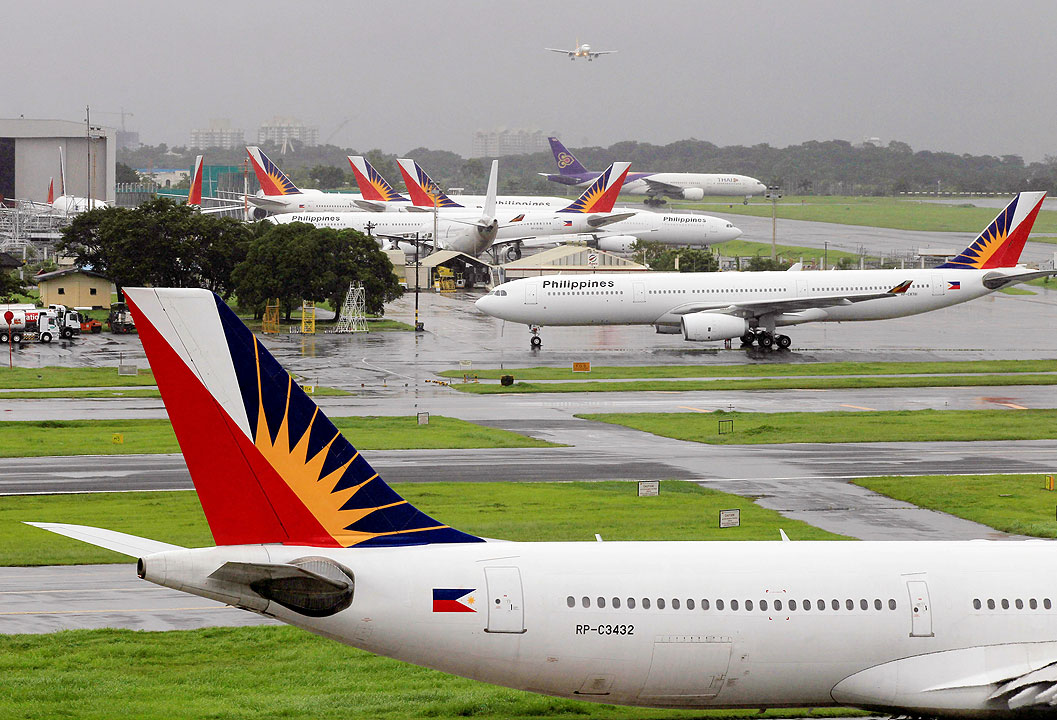 Analysts: Chapter 11 is 'best option' but airline's finances, gov't handling of virus are crucial
By Arjay L. Balinbin, Senior Reporter
THE recovery of Philippine Airlines, Inc. (PAL), which has filed for bankruptcy protection in the United States, depends heavily on the government's management of the pandemic situation, analysts said.
"The nature of the airline industry malaise today is the same in the global community. Airlines have no alternatives but to comply with health protocols, quarantine requirements, and government regulations," Avelino D.L. Zapanta, former PAL president and chief operating officer, said in an e-mail interview on Saturday.
His response came after PAL said in an e-mailed statement on Saturday that its bankruptcy protection filing in the US would allow it to "successfully restructure and reorganize its finances to navigate the COVID-19 (coronavirus disease 2019) crisis and emerge as a leaner and better-capitalized airline."
In a telephone interview, transport expert Rene S. Santiago said: "If there is something drastic that will change in the coronavirus situation and the way we manage it, there is hope for the carriers."
"Our management of the pandemic is very bad," he said, noting the controversy surrounding the government's purchase of medical supplies.
To help PAL and the entire aviation industry recover from the crisis, Mr. Santiago said the government should start listening to the private sector.
"They've been talking about involving the private sector, but this government believes only in itself," he said, referring to the "attitude" of President Rodrigo R. Duterte. "They just pretend to listen."
Filing for Chapter 11 bankruptcy protection is the best option for PAL at this time, said Diversified Securities, Inc. Equity Trader Aniceto K. Pangan.
"This is the best option that the management could take for now so as to survive and continue to operate in this crisis," he said in a phone message.
Investors undoubtedly "feel negatively" on PAL's move as it manifests the difficulty of running the company, especially in this pandemic, he added.
Terry L. Ridon, a lawyer and convenor of think tank InfraWatchPH, said in an e-mailed reply to questions: "While this bankruptcy filing should help PAL get out of the red, management, investors and creditors should come to terms on why it has reached this point, and determine whether previous problems will be resolved by this restructuring plan."
Mr. Santiago said some "carry-over costs" may have contributed to PAL's current situation. He said these costs from the past have not been paid off "and at the same time, it could not get into the low-cost environment."
For Mr. Ridon, "if the problems were due to failures in strategy or leadership, merely lengthening creditor payment terms, debt forgiveness or capital infusion will not resolve PAL's ongoing concerns."
Mr. Zapanta said the uncertainty of the virus mutations may frustrate the recovery plans of airlines, including PAL.
The Chapter 11 filing "will help if they have unlimited resources to outlast the onslaught of the pandemic," he noted.
"Those with limited resources may not be able to sustain their recovery plans. I know LTan (Lucio C. Tan, PAL chairman and chief executive officer) has a wide sphere of influence that might help in the infusion of needed capital. The volatility of pandemic though put that in uncertainty also," Mr. Zapanta added.
In its market analysis released on Sept. 3, the International Air Transport Association (IATA) said that while global passenger demand in July this year was still 53.1% lower compared with the pre-pandemic level, global cargo remained robust, hovering above the pre-crisis level for the eighth consecutive month.
Markets are expected to recover at "different paces," depending on restrictions, vaccination, and risk aversion, IATA said in an analysis in May.
PAL said on Saturday: "The restructuring plan, which is subject to court approval, provides over $2.0 billion in permanent balance sheet reductions from existing creditors and allows the airline to consensually contract fleet capacity by 25% and includes $505 million in long-term equity and debt financing from PAL's majority shareholder and $150 million of additional debt financing from new investors."
The company said its employees will not be affected by the restructuring.
For Mr. Santiago, slashing the fleet size by 25% may result in work force reduction.
Based on a case summary posted on public bankruptcy information website BK Data, PAL's case was assigned case no. 21-11569 in the US Bankruptcy Court New York Southern District, Manhattan division office. PAL is being represented by international law firm Debevoise & Plimpton LLP.
PAL Holdings, Inc., the listed holding company of PAL, and Air Philippines Corp., or PAL Express, are not included in the Chapter 11 filing, according to general information on the case posted on the website of legal services provider Kurtzman Carson Consultants LLC, PAL's claims agent.
A document on PAL's claims agent's website listed the airline's top five creditors with the largest "secured claims" (excluding claims of insiders) totaling to $866.09 million. These creditors are Philippine National Bank ($156.51 million), Banco De Oro Unibank, Inc. ($80.42 million), China Banking Corp. ($54.83 million), EXIM Guaranteed Loans ($240.1 million), and PK Airfinance S.A.R.L. ($334.23 million).
It also listed creditors who have the 40 largest "unsecured claims and are not insiders" totaling to more than $1.4 billion.
Aside from Debevoise & Plimpton LLP, PAL said Norton Rose Fulbright US LLP and Angara Abello Concepcion Regala & Cruz (ACCRA) are also acting as its legal advisors. Seabury Securities LLC is acting as financial advisor and investment banker to the company.
PAL Holdings had been incurring losses even prior to the pandemic crisis. Its attributable net loss widened to P71.91 billion in 2020 from P10.31 billion in 2019 due to the "extraordinary impact" of the global health crisis on its operations, its latest annual report showed.