Wilcon Depot's net income surges to P643M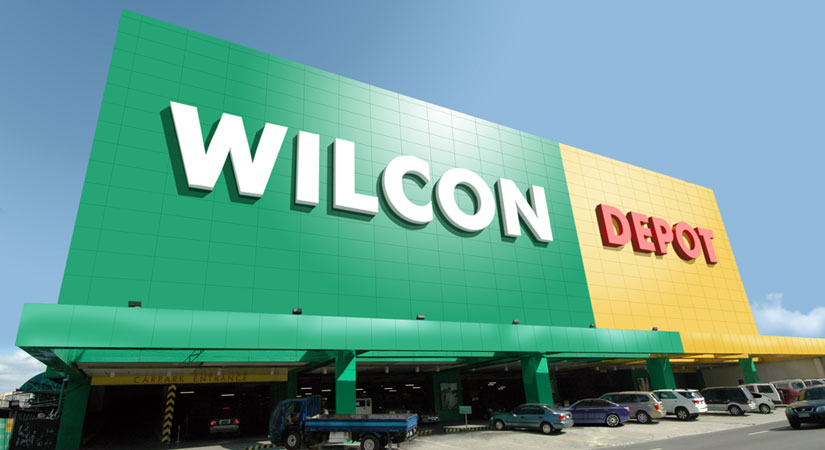 WILCON Depot, Inc. earned P642.97 million in the second quarter, soaring from P23.87 million a year earlier, as sales recovered while the listed retailer's branches stayed open despite the pandemic lockdown.
It also attributed the surge in profit at nearly 27 times year on year — to the expansion of its gross profit margin.
"We're pleased that we were able to sustain our first quarter results despite a quite difficult April, which was the height of the NCR (National Capital Region) Plus quarantine," Wilcon President and Chief Executive Officer Lorraine Belo-Cincochan said.
Meanwhile, sales for the quarter improved by 95.7% to P6.75 billion from last year's P3.45 billion due to the increased number of transactions, especially in Luzon branches. Its comparable sales grew by 79.7% during the period.
The company, which sells home improvement and construction supplies, finished the quarter with 67 stores, after opening two new branches during the quarter.
Ms. Belo-Cincochan added that "the remaining five new stores targeted to open for the year are on track." Wilcon Depot will be launching a store in the Bicol region's Sorsogon province on Friday.
Gross profit for the second quarter amounted to P2.49 billion, 102.5% higher than the P1.23 billion it logged last year.
"The increase was driven by higher sales and gross profit margin rate, which expanded to 36.9% during the quarter," Wilcon Depot reported.
For the six-month period ending June 30, Wilcon Depot's net income surged by 254% to P1.25 billion. Net sales for the first half totaled to P13.43 billion, growing by 48.5% from P9.04 billion.
"Comparable sales grew by 36.4%, attributed mainly to the increase in the number of transactions particularly in branches located in Luzon, unlike in 2020, remained opened this year under the NCR Plus bubble quarantine scheme," Wilcon Depot said.
Sales from its depots improved by 49.6% to P13.068 billion, accounting for 97.3% of the company's total net sales.
Meanwhile, smaller format Home Essentials stores posted a net sales growth of 24.2% to generate P267 million for the first half, making up for two percent of Wilcon Depot's total net sales. Project sales also grew 2.1% year on year to P91 million, accounting for 0.7% of total net sales.
Wilcon Depot posted a 57.4% growth in gross profit for the six-month period to P4.91 billion from P3.12 billion in the same semester last year.
"The gross profit margin expansion of 210 basis points is traced mainly to changes in product mix within the exclusive and in-house brands classification, which resulted in a higher overall margin for the class, partly offset by the drop in their contribution to total net sales to 49.4% from 51.2% in the same period in 2020," the company said.
Wilcon Depot shares at the stock exchange went up by 5.77% or P1.20 to close at P22 apiece on Wednesday.
"[It] was the top gainer for the day after it reported incredible earnings for the first six months of 2021," AAA Southeast Equities, Inc. Research Head Christopher John Mangun said in an e-mail.
"It is one of the few companies that have topped 2019 pre-pandemic levels," he added.
In the second quarter of 2019, the company recorded a net income of P510.92 million, while it generated net sales worth P6.04 billion.
Wilcon Depot's net income for the first half of 2019 reached P994.55 million, while its net sales stood at P11.78 billion. — Keren Concepcion G. Valmonte