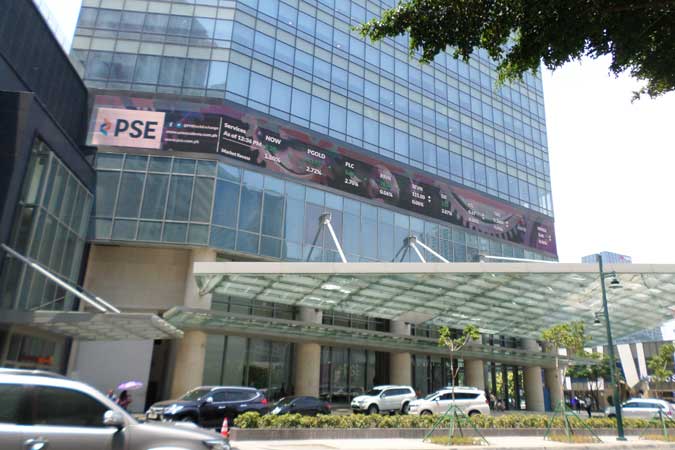 THE Philippine Stock Exchange (PSE) will continue pursuing its plans to allow short selling in the local bourse this year, despite experiencing delays in securing regulatory approvals.
"Unfortunately, foreign investors continue their exit from the market and I really believe — and I've been trying to impress this upon our regulators — that the passage of these new rules on short selling could help attract the foreign investors back to our market," PSE President and Chief Executive Officer Ramon S. Monzon said in an interview with Bloomberg Markets on Thursday.
Foreign funds logged net outflows worth P77.8 billion in the first six months of the year. On Thursday, net foreign selling surged to P838.94 million from P211.97 million the previous day.
Short selling happens when investors sell borrowed securities when prices are high. They will then buy these back once prices fall.
"[We want to] give them the ability to hedge their investments instead of having to go out when things don't look good in the market," Mr. Monzon said.
The PSE was targeting to allow short selling by the second quarter this year, but Mr. Monzon said the target date for allowing short selling will have to be moved another quarter as they follow up with regulators.
The PSE is currently trying to address "two regulatory hurdles" as it awaits go signals from the Securities and Exchange Commission and the Bureau of Internal Revenue.
"We have been waiting for the final approval of our regulators, both the Securities and Exchange Commission in the accrediting the Philippine Depository Trust as the security lending and borrowing unit and also approving the offshore collateral request of foreign investors," Mr. Monzon said.
"At the Bureau of Internal Revenue level, we're waiting for their approval to accept what you call a global master securities lending agreement," he explained.
Mr. Monzon also said the PSE is eyeing a bigger initial public offering (IPO) target for the second half of the year.
"We hope to hit about $2.6 [billion] or $2.8 billion and I'm not even including yet the IPO of our electric transmission company, which the energy regulator has mandated into an IPO. I have not included that yet and that's a big one," Mr. Monzon said. — Keren Concepcion G. Valmonte