TEC opens flagship center in Makati as demand for flexible workspace grows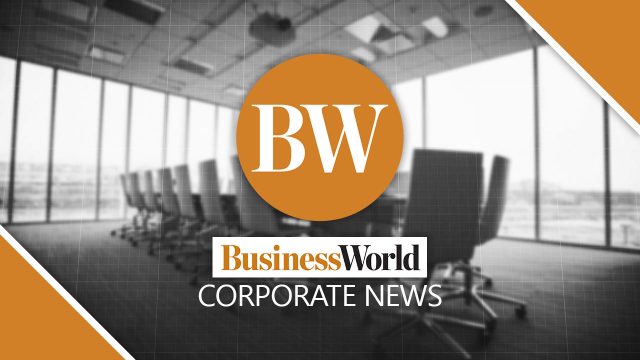 By Arjay L. Balinbin, Senior Reporter
WITH the rising demand for flexible office space, The Executive Centre (TEC) launched on June 1 its flagship center at Ayala Triangle Gardens Tower 2 in the Makati central business district.
"Our center at Ayala Triangle Gardens Tower 2 opened just this June 1," TEC Philippines Country Manager Josh Alfafara told BusinessWorld in a Zoom interview on June 17.
"We actually entered the market two years ago… for our clients who required customized space, so what we did was that we sourced a space for them. We set it up for them, and we continue to manage it for them. This project gave us an insight of how the Philippines is actually an active growth market for many businesses. This really was our springboard for us to be able to launch The Executive Centre at Ayala Triangle Gardens Tower 2," he added.
TEC opened in Hong Kong in 1994 and now has more than 150 centers with over 32,000 members in 32 cities and 14 markets. The company said it is the third largest serviced office business in Asia with annual turnover in excess of $237 million.
"During the pandemic, our retention rate has actually been very stable. One initiative that our team has done across all of our markets is to ensure that our members are looked after and that they stay. Our teams ensure that we communicate and collaborate with them," Mr. Alfafara said.
"It's an opportune time [for us] because it's now when businesses need to incorporate workspace solutions into their work plans," he added.
Mr. Alfafara noted that in the past, flexible workspace was more attractive to small and medium businesses or startups than to big companies, but this has shifted exponentially during the pandemic, with not only small businesses but also multinational companies showing interest in flexible workspaces.
Many businesses have already started implementing a hybrid work model, he said.
"I believe the hybrid solution is here to stay. I believe landlords from traditional offices will learn to embrace flexible working in their developments as well. It's these periods of economic uncertainty that make it hard to predict headcount, so I believe landlords will also need to adapt to these changes."
Mr. Alfafara also said a flexible workspace strategy can save firms 20% to 40% of their costs versus working in a traditional office. "From a capex perspective, it definitely helps them because there is no need to invest in construction or real estate, as they will be occupying an office on a monthly basis that is already set up for them."
"The traditional office is a bit more inflexible than hybrid because once a company takes up traditional office space, it also needs to commit to long-term periods such as between three to five years, as opposed to flexible workspaces where it can downsize and upsize based on the headcount," he explained.
"It is difficult for businesses to predict headcount in uncertain times, so having a flexible solution allows them to grow and downsize."