ABS-CBN, lenders reach 'standstill' deal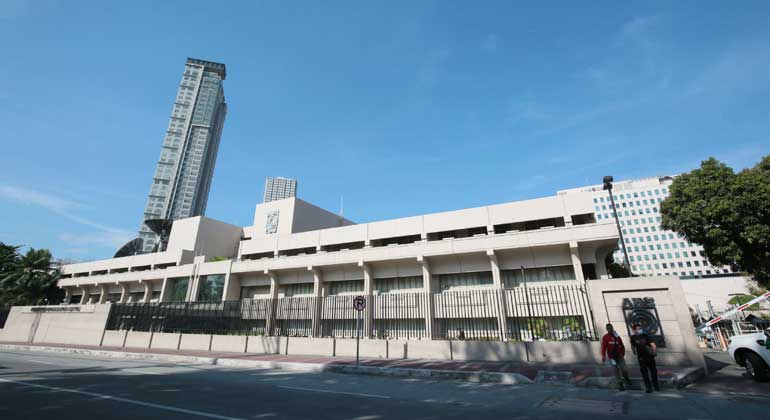 ABS-CBN Corp. on Thursday said that it had reached a standstill agreement with its existing lenders.
"The existing lenders of the company today agreed to make its standstill agreement with the company effective, i.e. not to declare any event of default or to exercise any rights or remedies under existing loan agreements, after compliance by the company with the lenders' condition of the creation of a mortgage and security interest over certain assets of the company," ABS-CBN said in a disclosure to the stock exchange.
On Friday, ABS-CBN said the mortgage and security interest cover the company's "real properties and equipment located in Mega Manila to secure an amount of P14.56 billion."
"The standstill agreement addresses the issue of the non-renewal of [ABS-CBN's] broadcasting franchise, which the company was required to maintain under its loan covenants," it noted.
The effective date of the standstill agreement is May 31.
To recall, the media company said in July last year that it was in talks with its creditor banks on its long-term debts.
ABS-CBN said it was confident that it would be able to satisfy its financial obligations despite the impact of the non-renewal of its broadcast franchise on the company's overall operations.
Voting 70 to 11, the House of Representatives Committee on Legislative Franchises had rejected the application for a franchise renewal of ABS-CBN — a media company critical of President Rodrigo R. Duterte — saying the broadcaster was "undeserving" of the privilege.
The company has carried out cost-cutting measures, which include rationalizing capital expenditures and streamlining manpower requirements.
It said it would pursue all "available remedies" while complying with relevant legal requirements "to be able to sustain its current and future business operations, which do not necessarily involve broadcast only."
The Bankers Association of the Philippines also said last year it was confident that banks would be able to manage their credit portfolio in relation to the non-renewal of the ABS-CBN broadcast franchise.
ABS-CBN Corp. shares closed 0.17% lower at P11.64 apiece on Thursday. — Arjay L. Balinbin