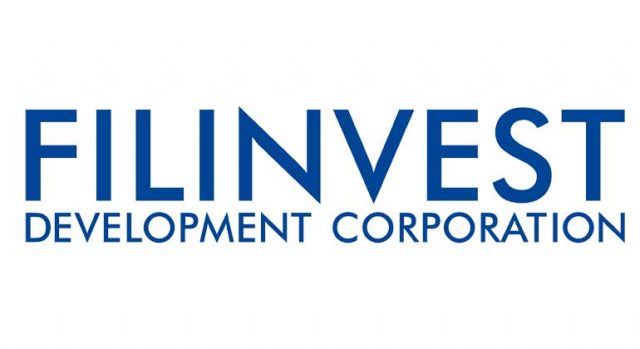 FILINVEST Development Corp.'s (FDC) net attributable income in the first three months of the year amounted to P1.97 billion, falling by 35.2% from P3.04 billion in the previous year, the firm said in a regulatory filing on Tuesday.
Meanwhile, consolidated net income suffered a 33.5% drop to P2.72 billion from P4.1 billion year on year.
"The challenges brought about by the pandemic [continue] to persist and we know fully well that the path to recovery will be volatile," FDC President and Chief Executive Officer Josephine Gotianun-Yap said in a statement.
"We are using this time to focus on building scale while leveraging on the strong foundation and franchise we have built across our portfolio of businesses," Ms. Gotianun-Yap added.
The Gotianun family-led firm saw its consolidated revenues decline by 23% to P16.63 billion from P21.67 billion "due to the declines across the portfolio."
EastWest Banking Corp.'s net income contribution amounted to P2 billion or 61% of FDC's bottom line, which is 12% lower than its P2.3-billion income contribution last year due to the decline in loans and credit card yields.
The net interest income of EastWest declined by 11% to P5.9 billion year on year, while fees and other non-interest income went down by eight percent to P1.1 billion.
FDC's property business, which is composed of the real estate and hospitality subsidiaries, delivered a combined P641 million or 20% income contribution.
Listed property firm Filinvest Land, Inc. and Filinvest Alabang, Inc. accounted for P850 million in net income to the group for the first three months of the year, which is 45% lower than their contribution last year as the pandemic continues to weigh on the segment.
Revenues from the residential segment declined by 25% to P2.6 billion, while rental revenues went down by 17% to P2 billion. The increase in lot leasing was offset by lower mall revenues.
Meanwhile, hotel operations under Filinvest Hospitality Corp.'s incurred a net loss of P209 million, after a 66% topline decline to P231 million.
Power unit FDC Utilities, Inc. contributed P463 million in net income or 14%, while its revenues dropped by 10% to P2 billion "due to the contraction in volume by 21% following the full impact of the pandemic in the January to March period this year."
The balance of five percent in income contributions came from the company's other businesses.
"Prospects for 2021 remain uncertain, but we are hopeful that the economy can bounce back once community quarantines are relaxed. We recognize that crucial to a robust economic recovery is renewed business and consumer confidence," Ms. Gotianun-Yap said.
On Tuesday, FDC shares at the stock market went up by 1.22% or 10 centavos to close at P8.29 each. — Keren Concepcion G. Valmonte