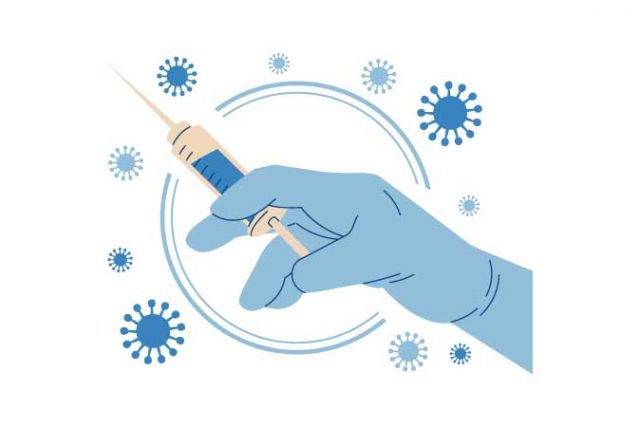 PRIVATE firms with coronavirus disease 2019 (COVID-19) vaccine orders could expand inoculation to more employee dependents or local governments as up to 20% of their work force have already received the jab.
Presidential Adviser for Entrepreneurship Jose Ma. "Joey" Concepcion III said that around 10-20% of the employees of firms that have ordered vaccines have already been inoculated through their local government units.
Mr. Concepcion leads an initiative that helped the private sector procure COVID-19 vaccine doses through tripartite agreements.
More than a million vaccine orders will arrive this month after some delays, he said, with more to follow until early next year.
"What will happen here is we will have more vaccines to share with the family members of our employees," he told One News on Tuesday.
The companies could also donate the vaccines to local government units that need supplies, he added.
"There's a possibility down the road that can be the third dose. I know the government is not planning for the third dose, but we have to plan that already as early as today," he said. "There will also be a lot of people running after these booster shots."
Mr. Concepcion has also been pressing the government for "safe spaces," or increased operational capacity for malls and buildings that have reached 80% vaccination.
Trade Secretary Ramon M. Lopez said that the interagency taskforce on the coronavirus could discuss increasing operational capacity for businesses with fully vaccinated employees.
For now, businesses that secure government safety seals — stickers displayed at establishment entry points if they comply with health safety protocols — could increase capacity by 10%.
Pfizer representatives are meeting with United States health officials to make a case for booster shots, which the company said will likely be needed six to 12 months after full vaccination. The country's Center for Disease Control and drug regulation authority however said that there is no need for booster shots at this time. — Jenina P. Ibañez