JOHN Leerams Chicano and Kim Mangrobang may end up wearing two hats in the Hanoi Southeast Asian (SEA) Games next year as they could compete not just in triathlon, but in duathlon as well.
Triathlon Association of the Philippines (TRAP) President Tom Carrasco yesterday said both Mr. Chicano and Ms. Mangrobang, double-gold winners in triathlon in the 2019 SEA Games, are trying out for slots as they compete in the 2021 National Duathlon Trials on Sunday at the Clark Parade Grounds.
The need to fill these duathlon spots came up after Monica Torres, who struck gold in the discipline in the 2019 SEA Games in Subic, retired while Joey delos Reyes, who snared a silver, is currently injured.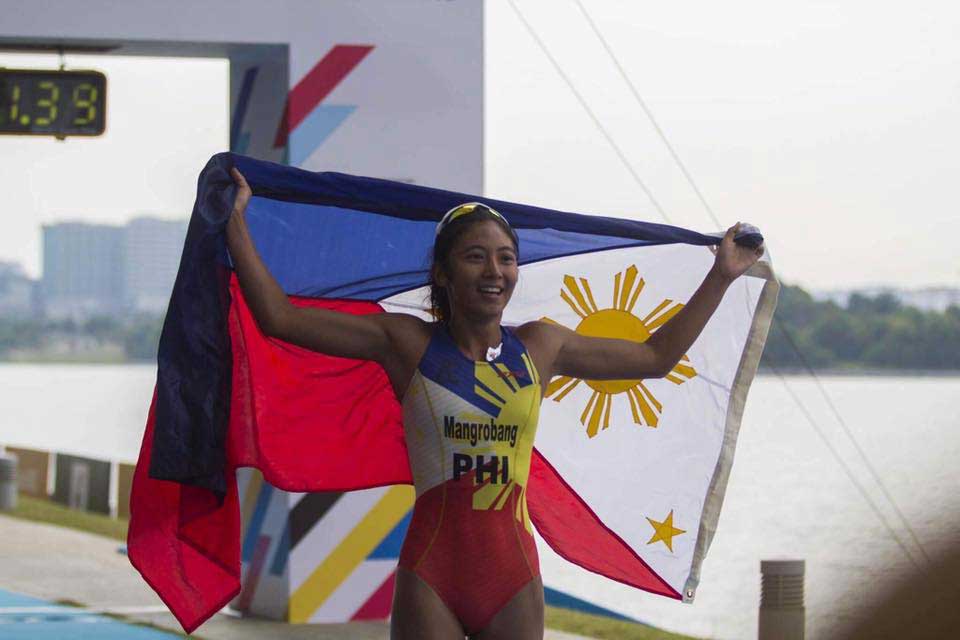 "They could be both our best duathletes right now," said Mr. Carrasco referring to Mr. Chicano and Ms. Mangrobang.
Mr. Chicano and Ms. Mangrobang could do both events since triathlon and duathlon have a striking resemblance with the former being a swim-bike-run event and the latter a run-bike-run race.
Other notable names that are expected to participate are 2019 SEA Games silver medalist Kim Remolino, two-time SEA Games triathlon golden boy Nikko Huelgas and 2019 SEAG duathlon mixed relay bronze medal-ists Efraim Iñigo and Mary Pauline Fornea.
Mr. Carrasco said he expects more than 200 participants in the one-day race, the first done by TRAP in two years since the pandemic struck. — Joey Villar