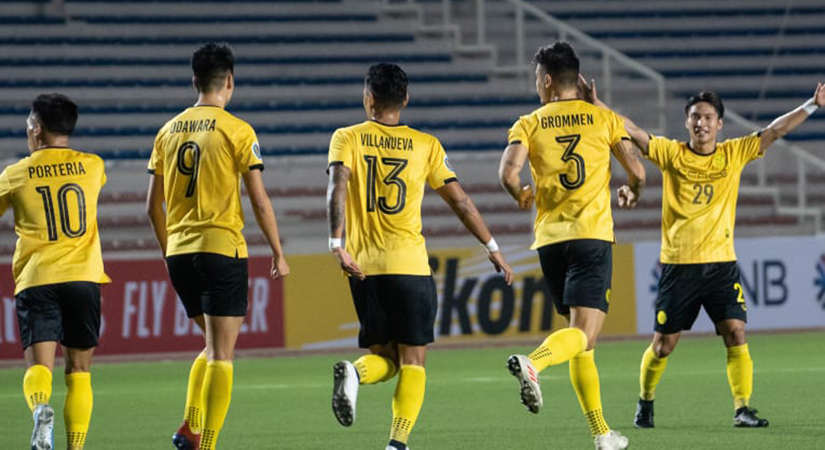 By Michael Angelo S. Murillo
Senior Reporter
FOLLOWING a master class in its AFC Cup 2020 opener where it dominated its opponent, 4-0, Ceres-Negros FC said it takes joy in the solid start it had in the tournament and expressed hope that the team gets to stay the course moving forward.
Took on visiting Preah Khan Reach Svay Rieng FC of Cambodia in their first game in Group G of the competition, the "Busmen" did not waste much time trumpeting its intent to make another solid run in the AFC Cup.
It was something that Ceres coach Risto Vidakovic said he was happy about, seeing how his players played that way they were supposed to.
"It was not an easy game. But we deserved to win because we created a lot of chances," said Mr. Vidakovic following their game against Svay Rieng on Tuesday night at the Rizal Memorial Stadium.
"I'm happy with the way we played. We're still adjusting but I think it is a good sign for the team. We have a style of playing and we were able to execute it. Hopefully we get to do that in our next games," he added.
Ceres was at its element at the onset against Svay Rieng.
It got the leverage early on after midfielder Takashi Odawara and defender Josh Grommen scored back-to-back goals in the 12th and 14th minute, respectively.
The twin goals set the tone for the Busmen the rest of the way en route to the win that set their AFC Cup campaign to a promising start.
Striker Bienvenido Maranon also played a key part, scoring a brace in the 55th and 70th minute, which put the game away and earned for him man of the match honors.
"The team is showing maturity and they're growing in each game," said Mr. Vidakovic of his team, the three-time Philippines Football League champion and coming off a spirited showing in the preliminary rounds of the AFC Champions League.
Mr. Vidakovic also took note of the impact come-backing Ceres player Manny Ott had on their team's performance
"Manny Ott, like what I said before, is an important player for us. He is one of the best players in the team. He has great control and makes our attack better," said the Ceres coach of Mr. Ott, who spent last season playing in the Thai league.
Next for Ceres is another home game on Feb. 25 against Than Quang Ninh of Vietnam.
It was supposed to be an away match but with the Vietnamese government's decision to bar any sports event in light of the ongoing COVID-19 acute respiratory disease outbreak, the game was rescheduled to be played here instead.
Than Quang Ninh also played last Tuesday and lost to Bali United FC, 4-1, in Indonesia.