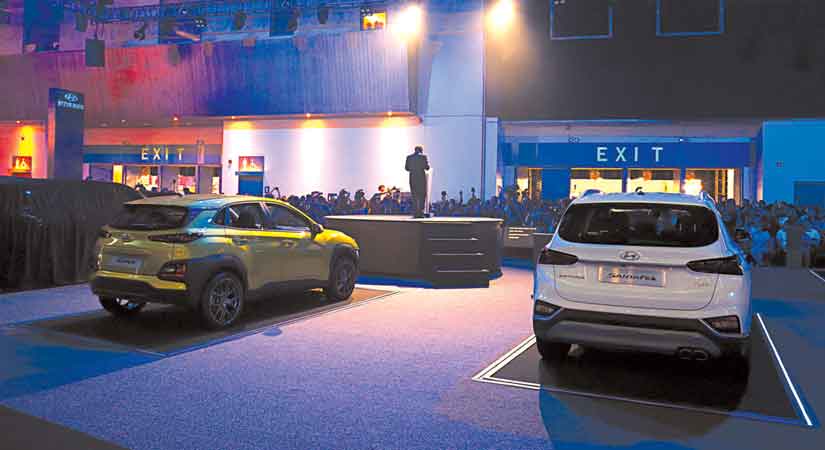 AT THIS POINT, the title is more of a fervent wish than fact — but we're keeping it anyway. Besides, I know that many of you share the prayer. People have already chorused that 2020 should be a write-off. It's too untenable a year; too memorable for the wrong reasons. Heck, we barely even made it out of the first quarter alive — crawling on all fours into April after a gauntlet of crises rendered us slack-jawed in disbelief. And just when we thought we had endured and passed the worst of it, the invisible monster that is COVID-19 caught us with a haymaker.
By the time the enhanced community quarantine (ECQ) lifts at the end of the month (if everything's up to snuff), we would have been living this new normal for 45 days. Those of us who are lucky to have work-from-home (WFH) arrangements should be grateful for the uninterrupted income. Our hearts go out to the rest who are reeling from having this disruption threaten not just their health and life but livelihood as well.
Maybe this is what drives world leaders and politicians to declare mastery over the virus; that they can actually predict a hard stop to the lockdowns; that there is somehow a "deadline" for COVID-19. We get it; businesses are suffering as well as the people who depend on them. But again, the virus doesn't care about our worldly concerns. It does not abide by our schedule but, rather, takes advantages of opportunities and windows. It sees what's in front of it. If there's a gaggle of people flouting social distancing measures, the virus will attack.
HARD HIT
Having said that, the auto sector has taken a hard hit. I don't have to provide the details, as you should know by now that most factories around the world have ceased operations, as well as dealerships and service facilities, and even automotive events such as motorsports and car shows have been canceled.
Indeed, big global car spectacles like the Geneva Motor Show and the North American International Auto Show in Detroit, Michigan have been scrapped. Locally, the annual summer draw that is the Manila International Auto Show or MIAS, which should have opened its doors last April 2, was scuttled as well.
Velocity messaged MIAS co-organizer Jason Ang, who said, "We're looking at December, as several exhibitors seem positive about it. Still, there are many unknowns at this point."
In a recent BusinessWorld article penned by Jenina Ibañez, market intelligence firm Fitch Solutions projected a "significant drop" in Philippine auto sales not only brought about by the lockdown but by employment and economic uncertainties during and after the ECQ. The piece goes on that the sector is projected to be "flat in 2020." New-vehicle growth is forecast at a woeful 0.4%.
Of course, as well as being big-ticket items, cars are a basically a nonessential. People need to feed themselves and their family first.
That healthy multi-year domestic market run marked by growth and an increasing number of brands seems like the distant past when viewed from behind today's closeted lenses. The one-two punch of the Tax Reform for Acceleration and Inclusion (TRAIN) and COVID-19 has brought us back to pining over what was and what could be. It's back to square one.
Velocity reached out to a longtime auto executive who, while requesting that he go unnamed, candidly and honestly gave his take on prospects for the sector. "The impact on the auto industry is still uncertain because the lifting of the ECQ, and eventual resumption of business, commerce and trade is still playing itself out," he began. "Some reports are projecting that the peak in COVID-19 cases will only come in late May or June. For the car industry, Q2 is a practical shut-out; Q3 will be a slow ramp up. Q4 will probably see stabilization — still at a pace below 100%."
The bigger picture is a dire one as well. "Business will need to first climb out of the deep hole that the 45-day ECQ has plunged us into: zero revenue, piling expenses, bank loans, disruption of supply chains, etc. That in itself will probably take at least three to six months to stabilize," he continued.
CARS ON HOLD
In an interview with this writer, Toyota Motor Philippines (TMP) Vice-President for Corporate Affairs, Atty. Rommel Gutierrez, who's also the president of the Chamber of Automotive Manufacturers of the Philippines, Inc. (CAMPI), said that "TMP's main policy is to ensure business continuity as much as possible. Since plant operation has stopped, non-production team members have been provided with the facilities for work-from-home scheme such as a virtual personal network. We also monitor dealership operations especially those located outside Metro Manila who are also affected by local community lockdown."
Mitsubishi Motors Philippines Corp. Marketing Communications Senior Manager Mark Parulan earlier said that "a skeleton team per department is operating to fulfil the following tasks: emergency response and crisis management, plant protection and maintenance, (legal department) coordination and compliance with local government mandatories, business continuity and restoration, IT maintenance and support to assure WFH connectivity, and finance and payroll."
As expected, assembly plants have stopped operations in compliance with the ECQ. This will surely particularly impact the output of the abovementioned companies, which are participants in the government's Comprehensive Automotive Resurgence Strategy (CARS) program. "The virus outbreak has definitely affected our sales targets and our commitment to the CARS program. Once we have overcome the COVID-19 challenge, we shall align with the government to secure directions on how we can contribute to the recovery of the automotive industry," Mr. Parulan said.
While revealing that its Sta. Rosa manufacturing operations have been "temporarily shut down," Atty. Gutierrez averred, "TMP continues to monitor the health status of every team member to ensure that they are safe and ready for resumption of work."
He admitted, "The disruption in sales brought about by the ECQ will necessitate adjustments in production targets. We will assess when situation normalizes including how the market will recover by then."
Aside from the BusinessWorld report I quoted, I also heard that auto sales could slump by 30% to 40% (see interview with Anton Carabeo below). Is this more plausible than unlikely? "It might not be far-fetched. My worry is it could be worse. But my outlook is still very fluid. There are too many moving objects in the horizon," commented our anonymous executive.
For now, the auto industry appears to have gone on, well, auto mode or even cruise control. Atty. Albert Arcilla, president and CEO of The Covenant Car Company, Inc. (TCCCI) which takes care of the Chevrolet and Morris Garages (MG) brands here, said, "At the onset of the news of the health crisis, TCCCI implemented its Service Operations Resiliency Program (SORP) which allows all our stewards to work from home. We are also working closely with our Chevrolet and MG dealer partners and activated safety protocols to ensure the well-being and safety of their employees during these uncertain times."
He underscored that the "welfare of stewards, dealers, and that of the Chevrolet and MG communities is (of) primary concern… and we are discovering ways to continue managing the continuity of business operations in the service of clients."
CAR LOANS
Surely, among the concerns during these uncertain times are the deferred-payment car purchases made by a lot of us. What happens to us and these in the time of the lockdown? We asked Bank of Commerce Channel Manager Anton Carabeo a couple of questions.
TALK BOX: There are surely a lot of people still in the middle of paying for a car loan and yet have been affected because their livelihood has been negatively impacted. Can interest rates and loan repayment periods be renegotiated in general during this time?
ANTON CARABEO: We in the banking industry are guided by the Bayanihan to Heal As One Act (Republic Act 11469). For auto loans, it is fixed, but we are providing loan extensions to help our clients cope up with their payments. For example, if their due date is in April, then we'll accept deposits or debits in May. We suggest customers to contact their respective banks' customer service department for more details.
Given everything that the government and banking institutions are willing to do, can we expect more people to default on their car loans in particular?
Sadly, we are expecting the number to double or even triple, depending on how long the ECQ will last.
From a banking standpoint, what is your projection for the auto industry? How much do you expect business to compress or shrink this year?
I think we might have a big drop in automobile sales in 2020 — maybe a 30- to 40-percent decline or even higher depending on how the sector recovers.
LOOKING AHEAD
"That's the difficulty of this crisis — no one can see the end," said our auto executive respondent. "The only real end is the discovery and production of a vaccine. That will close this chapter with some sense of finality… This 'recession' is intended, not a consequence. We are intentionally starving demand in order to contain the virus. Normally, the response is to stimulate demand to counter recession. In this case we cannot do that.
"Interest rates will not cause customers to default on their loans, but the lack of income in the case of consumer loans and lack of business revenue in the case of commercial loans. Everyone will say that it's too early to say what the fallout will be but they will each have a sense of what needs to happen or be done."
What does make sense is to keep praying that the worst won't overcome our best, and that we come out of this pandemic alive and in great shape to take on what else 2020 has in store.