Home
BW Launchpad
PHL dairy farms hold potential to meet local demand — Carmen's Best
PHL dairy farms hold potential to meet local demand — Carmen's Best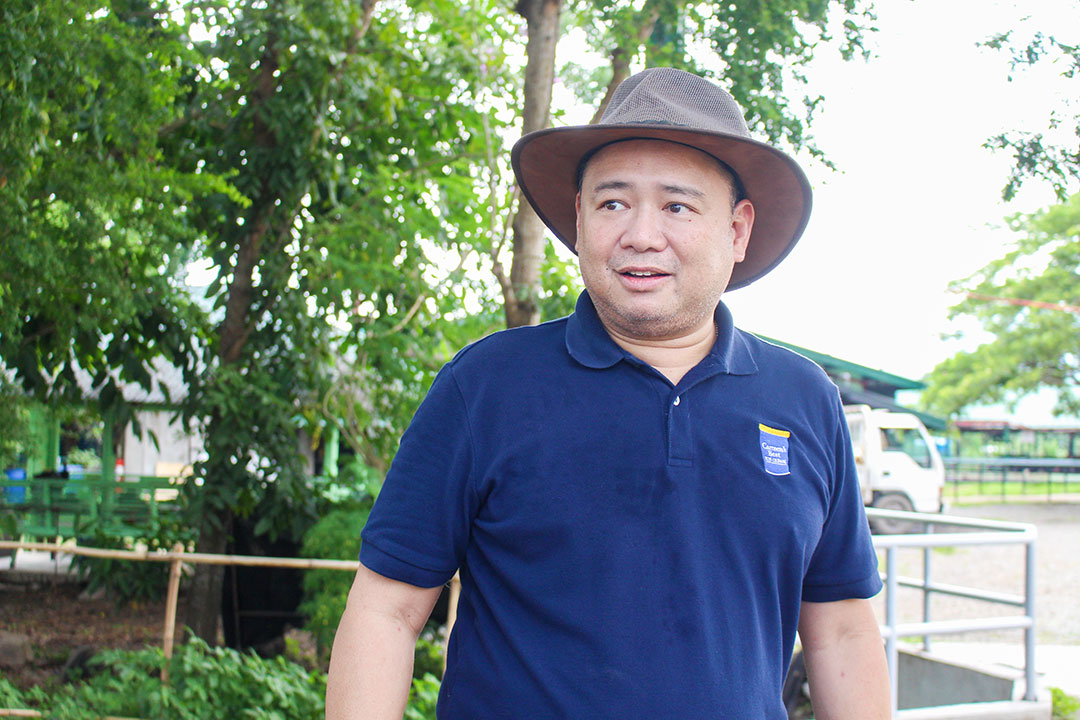 By Brontë H. Lacsamana, Reporter
PHILIPPINE dairy farms can meet local needs by investing more in production and product development, leading to reduced reliance on dairy imports, according to an industry player.
"The potential is huge, whether it's in the yogurt, fresh milk, or ice cream categories. These are multibillion-peso industries," said Francisco "Paco" Magsaysay, founder of ice cream business Carmen's Best.
Established in 2009, Carmen's Best harvests milk from its own dairy farms in Bay, Laguna, and produces premium ice cream for the local market.
According to Mr. Magsaysay, the Philippines imports 99.6% of its dairy needs, with only 0.4% being supplied by local dairy farms. This means Carmen's Best's position in the niche market is just a fraction of what the country's dairy industry could fulfill.
This year, Metro Pacific Investments Corp. (MPIC), which now holds a 51% stake in the dairy enterprise, has pledged to focus more on it in anticipation of the high demand and significant potential for local dairy production.
The Carmen's Best group, including Carmen's Best Dairy Products, Inc., Carmen's Best International Dairy Co., Inc., Real Fresh Dairy Farms, Inc., and The Laguna Creamery, Inc., has achieved over 50% year-on-year growth, according to the company.
"We were surprised that the business is growing this much, so we want to push more," MPIC's agricultural arm Metro Pacific Agro Ventures (MPAV) President Jovy I. Hernandez said at a stockholders' meeting in June.
MPAV and Israel's LR Group are jointly investing P2 billion in a partnership that aims to build a dairy facility in Bay, Laguna. The objective is to produce at least six million liters of milk annually, with the operation expected to commence in late 2025 or early 2026.
Meanwhile, the National Dairy Authority aims for a growth target of 80 million liters per year until 2028. In June, it cited a lack of consistent annual funding, which hampers the industry's ability to meet the local demand.
HUMBLE BEGINNINGS
Carmen's Best started off with just milk production, utilizing 27 hectares of farmland with cows imported from New Zealand. The initial intention was to supply milk to people in the area, but it eventually resulted in a surplus.
Mr. Magsaysay said that within the first year of operation, his father former senator Ramon B. Magsaysay, Jr.,  who purchased the farm, asked him to sell the surplus milk they had.
Further product development involving different dairy products revealed the potential to create quality ice cream with the surplus milk.
"More than anything, I enjoyed eating it. I was the main market for the ice cream," he said. "It all came from the idea of serving the Philippine market with a premium product."
Carmen's Best, named after Mr. Magsaysay's daughter, eventually grew beyond its signature flavors like salted caramel and butter pecan to include alcohol-infused ice cream and even a lower-priced budget version.
"When we started selling ice cream in 2011, there was no real premium ice cream manufacturer targeting the A and B market since the amount of milk our farm produced limited the amount of ice cream we could make," he said.
STAY UNTIL IT SNOWBALLS
For small businesses, the limited capital and manpower imply that forcing rapid market expansion too soon would be futile.
"The publicly listed companies like Selecta, Magnolia, and Nestlé — we purposely did not want to go head-to-head with them. We didn't have the capital," said Mr. Magsaysay.
"From day one, we wanted to make the best ice cream. We were not talking about market share or profitability."
Starting small and catering to an underserved niche in the market implies that growth will indeed be slow, he noted.
Though Carmen's Best started selling in 2011, its first full-time employee, a food technician, was only hired in 2014.
"You just have to stick to it. It really takes time for a small business," he said.
For Mr. Magsaysay, the way they got into a rhythm was by acquiring "low-hanging fruit," which meant selling to friends or family who owned restaurants or coffee shops.
"Little by little, there will be a snowball effect. We were getting more people to join the bandwagon, to sell the ice cream, to just try it. The product spoke for itself," he said.