Building a sustainable, resilient community in the 'new normal'
Ortigas East evolves to be a self-sustaining estate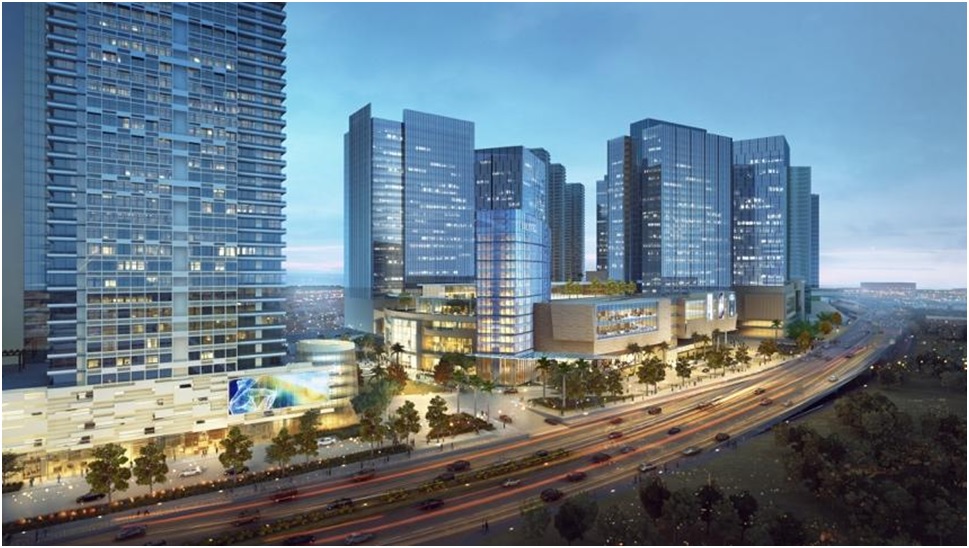 The once so-called 'new normal' is now all around us. As the world continues to be reshaped by the COVID-19 pandemic, the more the current situation highlights the need for more resilient communities that are able to weather disruptions of scale.
More than half of the people on Earth live in cities, and by 2050, two-thirds of all humanity — 6.5 billion people — will be urban. This is according to the United Nations and is the primary reason for the organization's push towards the development of sustainable cities and communities.
It took a crisis like COVID-19 to reveal the weaknesses of modern cities, with how it has devastated global supply chains and has put a stop to urban mobility. Moving forward, there needs to be an emphasis on the development of sustainable, resilient communities, and this cannot be achieved without significantly transforming the way we build and manage our urban spaces.
"Making cities sustainable means creating career and business opportunities, safe and affordable housing, and building resilient societies and economies. It involves investment in public transport, creating green public spaces, and improving urban planning and management in participatory and inclusive ways," the United Nations said as part of its Sustainable Development Goals.
Striking the perfect balance between life, work, and play
Ortigas Land, one of the pioneers of Philippine real estate, recognizes this need for sustainable, thriving communities. Seeking to seamlessly integrate a balanced lifestyle through accessibility, connectivity, innovation, and environmental sustainability to its valued communities, Ortigas Land unveiled Ortigas East, the firm's answer to the demands of the 'new normal' brought about by the pandemic.
Ortigas East, formerly known as 'Frontera Verde', is a 16-hectare development project at the corner of Ortigas Avenue and E. Rodriguez Jr. Avenue (C-5), and Julia Vargas Avenue in Pasig City.
As the latest project of Ortigas Land, Ortigas East is designed and built guided by the firm's more than 90 years of experience creating self-sustaining master-planned communities that adapt to the needs of the modern Filipino. In the COVID-19 world, Ortigas East is being redeveloped to be a self-sustaining and resilient estate where people can bounce back from the challenges of urban living in the 'new normal', a place where they can continue to live safe, productive lives even during the pandemic.
By integrating the market's needs to the way shops, restaurants, groceries, offices, and amenities are designed, the developing space allows a community to be a part of the foundation of a rising city.
The prestigious location, walkable open spaces, bike-friendly roads, commute-friendly streets, and green living community lifestyle, all offer the market indispensable functions as they live through their modern urban lifestyles.
The estate includes residential and commercial spaces like Verdant Towers, designed for those who want to live, work, and play with everything they want and need within reach. Verdant Towers is a three-tower residential condo currently in development at Ortigas East, built with modernity, luxury, and safety in mind.
Currently in its preselling stage, Maple at Verdant Towers — the first of Verdant's three towers — is a 42-storey residential building that will offer 692 residential units spread across 33 floors. Maple offers the upscale amenities that are to be expected of modern Filipino life, including two outdoor pools, fitness facilities, a Residents' Lounge, and various play areas for children, while still maintaining the feeling of security and safety in the current times. Maple also shares a common podium area with Verdant's two other towers and will offer retail spaces on the ground floor– perfect for residents of different lifestyles, whether a single professional, a young couple, or a growing family.
Meanwhile, Ortigas East boasts office buildings that are sustainable, efficient, and designed with elegance and sophistication. With its strategic location within a quick car ride from the Ortigas Central Business District, the estate is perfect for large companies and budding start-ups seeking to establish themselves in the Philippine business landscape.
Ortigas East's towers are built to sustainable standards, with its residential towers compliant to the Philippine Green Building Code. The Glaston Tower, a 34-storey office building within the estate that aims to become Metro Manila's next prime business address, is also currently pursuing LEED (Leadership in Energy and Environmental Design) certification. The entirety of the estate is lighted by sustainable lighting designs, among other sustainable features such as a rainwater recovery system and waste management.
Not to mention that Ortigas East has allotted a significant portion of the whole estate to open spaces, with 40% of the entire area dedicated to parks and roads. Residents are free to enjoy a pedestrian-friendly area environment, with walkways especially designed to allow people to safely walk around and enjoy the greenery, as well as bike-friendly roads.
Ortigas East aims to provide the convenience of an all-in lifestyle, where residential sanctuaries, business spaces, and retail and lifestyle hubs merge for a truly self-sustaining community. As COVID-19 continues to reshape everyone's lives, the fusion of all essentials and luxuries in one community makes Ortigas East a smart choice.