Billionaire ramps up expansion of wellness resort in Batangas
LUXURY medical wellness resort The Farm at San Benito is constructing residential and retirement facilities on its 48-hectare property over the next three years.
CG Hospitality Holdings Chairman Binod K. Chaudhary, a Nepalese tycoon who acquired The Farm on October 2018, is ramping up expansion of the resort and spa in Lipa, Batangas.
"By end of 2020, our total inventory will be at least 65 keys. We will have huge residential (facilities)… which are a significant value proposition. The first phase we are looking at will be close to $25 million in terms of overall value," he said in a recent interview.
Founded in 2002, the medical wellness resort is adding 20 villas in the next six months. The company is planning to add residences at The Farm over the next year, as well as retirement residences within three years.
The retirement residences, which The Farm calls "ageless homes," will be centered around a nine-hole golf course and will have six hectares of built-up space.
"If we are able to do that, we are talking about bringing a huge community out of Japan and (South) Korea, which — six hectares, we were calculating — will mean close to 6,000 homes. That's the kind of the numbers we are talking about," Mr. Chaudhary said.
The Farm's villas and facilities, after initial expansion, currently operate on around 20 hectares.
Since CG Hospitality's acquisition in 2018, the farm has added upgraded luxury villas, launching the Mahogany range in December.
There are five Mahogany Villas, including four 300-square meter (sq.m.) one bedroom units. The biggest Mahogany villa has 600-sq.m. of space with two bedrooms, a pantry and nanny room.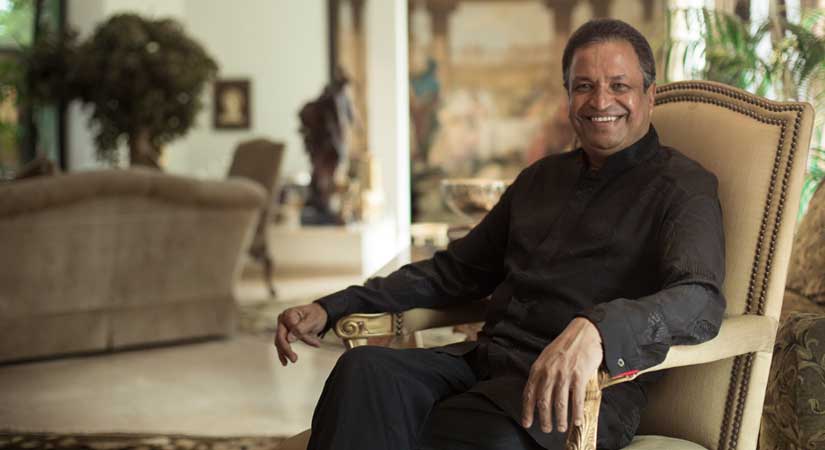 All five Mahogany Villas will be ready for occupancy in January.
Mr. Chaudhary said CG Hospitality's new villas command rates starting at $1000-per night, compared to the $200-a night at the older villas.
This year, The Farm will open two additional Bamboo villas, which are 400-meter one bedroom spaces. This will bring the total number of villas to 40 at The Farm.
The Farm will be expanding to various international locations, maintaining headquarters in the Philippines.
"As a matter of fact, this is going to be our headquarters for very stylish lifestyle properties. They are all going to be managed from here," Mr. Chaudhary said.
The company will send Filipino employees from The Farm at San Benito to global locations to share their expertise with local employees.
Mr. Chaudhary, a billionaire whose net worth is estimated by Forbes at $1.7 billion, said that the company will soon open The Farm in Phuket, Thailand and Croatia. Expansion in India and Latin America is also being considered.
"We have today, more than 30% of our guests are repeat guests. They've been coming every year. We want to give them another option — from the hills and green flora and fauna to the beach, to the snow-capped mountains," he said. — Jenina P. Ibañez