Banks told to monitor transactions for indications of tax crimes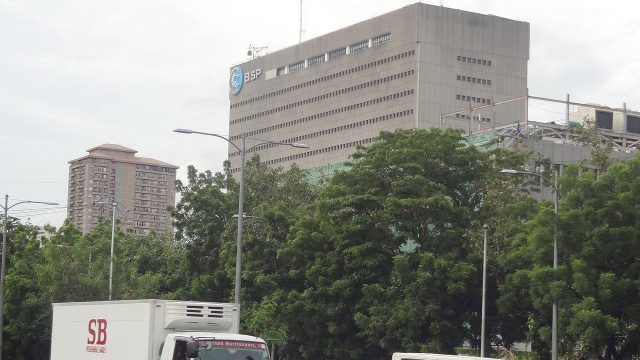 THE BANGKO SENTRAL ng Pilipinas (BSP) told its supervised financial institutions to watch out for signs of tax crimes in transactions and flag them accordingly.   
Circular Letter CL-2021-078 signed by BSP Deputy Governor Chuchi G. Fonacier told BSP-supervised financial institutions to include tax-related keywords and phrases when filing suspicious transaction reports (STRs) that have indications of tax crimes. 
The keywords are recommended by the Anti-Money Laundering Council (AMLC) in a report titled "Analysis of Suspicious Transaction Reports with Possible Links to Tax Crimes" published in June. These include "taxable, taxation, tax evasion, tax fraud, possible tax evasion, tax fraud or tax crime, may relate to tax evasion, tax fraud or tax crime". 
The BSP also stressed the recommendation of the AMLC study to flag possible predicate crimes in the STR, including corruption, plunder, graft and swindling, among others. 
The study found that transactions related to tax crimes involved activities such as investment-taking, extensive use of substantial cash, and transactions that are not consistent with the salary or businesses of the people involved. 
It also noted a trend of suspicious transactions dominated in cash, including deposits and withdrawals, as the use of hard money can conceal a trail. 
Meanwhile, the BSP also alerted financial institutions on money laundering and terrorism financing schemes involving the real estate sector, based on AMLC findings released in July. The report noted that suspicious property-related transactions amounted to P321.4 billion from 2019 to 2020.  
In its circular, the BSP stressed key findings, which showed proceeds from illegal drug transactions, corruption, and fraud are parked in the real estate sector. Properties were also found to be used as hideouts for illegal operations. 
The BSP told banks to keep in mind the findings of both AMLC studies in their monitoring of dirty money and terrorism financing risks. 
"Conduct commensurate measures and consider the results of the above reports in their institutional risk assessment as well as risk profiling of the real estate sector, to improve their overall anti-money laundering/counter-terrorism/proliferation financing framework," the circular said. 
Republic Act 11521, which further strengthened the Anti-Money Laundering Act of 2001, included tax crimes involving amounts bigger than P25 million as covered transactions. The law also included real estate agents and developers as covered persons, while raising covered property transactions to amounts exceeding P7.5 million. 
The Philippines was included in the gray list of the Financial Action Task Force in June, meaning it is under increased monitoring and will need to prove effective implementation of tighter anti-money laundering and counter-terrorism financing laws to avoid counter measures. Government officials hoping the country could exit the list by January 2023. — L.W.T. Noble