Peso sinks to 10-month low vs dollar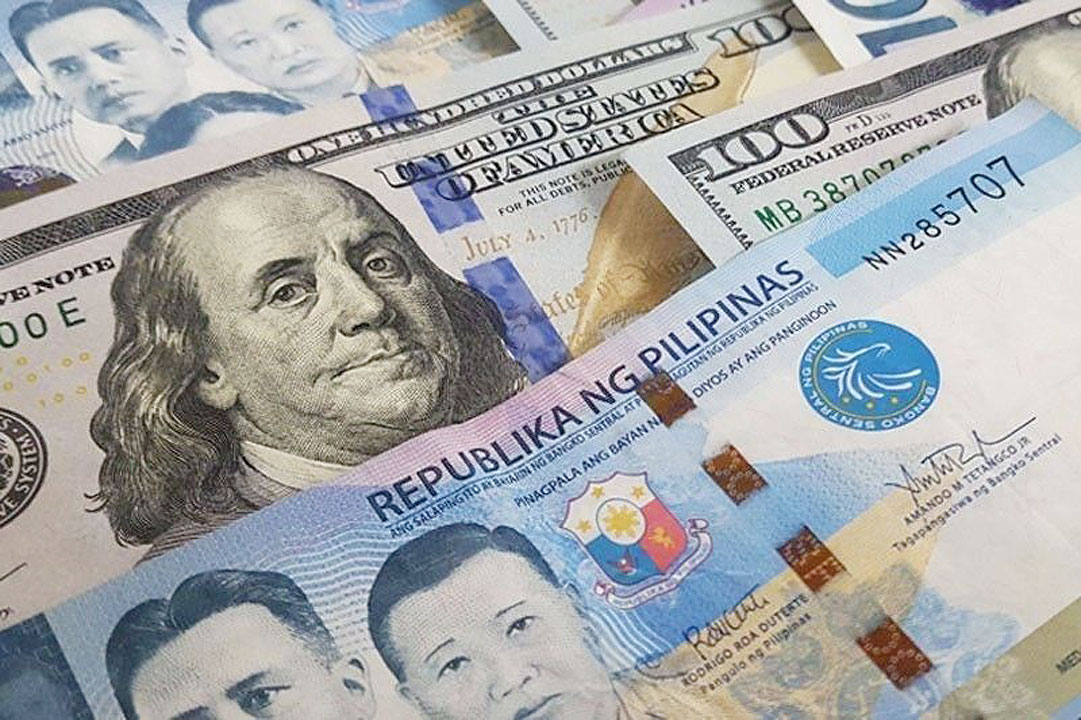 THE PESO weakened to a 10-month low against the dollar on Tuesday as the US currency generally strengthened against Asian currencies due to elevated US Treasury yields.
The local currency closed at P56.955 versus the dollar on Tuesday, weakening by 17 centavos from Monday's P56.785 finish, data from the Bankers Association of the Philippines' website showed.
This was the peso's weakest finish in over 10 months or since its P57.375 per dollar finish on Nov. 22, 2022.
The local unit opened Tuesday's session at P56.85 per dollar, which was also its intraday best. Its worst showing was at P56.98 against the greenback.
Dollars traded rose to $1.06 billion on Tuesday from the $904.9 million on Monday.
The peso sank against the dollar following the general decline in Asian currencies due to rising US Treasury yields, ING Bank N.V. Manila Senior Economist Nicholas Antonio T. Mapa said in a Viber message.
However, the peso was still one of the strongest currencies in the region, he noted.
The US dollar generally strengthened on Tuesday to 10-month highs due to elevated US Treasury yields, Rizal Commercial Banking Corp. Chief Economist Michael L. Ricafort likewise said in a Viber message.
Against the Japanese yen, the dollar strengthened to 11-month highs, Mr. Ricafort said.
The dollar rose to a new 10-month peak on Tuesday as US bond yields surged to their highest level since October 2007, while the Japanese yen resumed its slide, putting traders on alert for signs of government intervention, Reuters reported.
Federal Reserve policy maker Neel Kashkari said on Monday that, given the strength of the US economy, interest rates should probably rise again and be held "higher for longer" until inflation falls back down to 2%.
His comments helped push up the yield on the 10-year US Treasury — the benchmark US yield that sets the tone for borrowing costs around the world — to 4.566% on Tuesday. Bond yields move inversely to prices.
Higher US yields boosted the allure of the greenback, pushing the dollar index to 106.2, the highest since late November 2022. The index, which tracks the currency against six major peers, was last up 0.11% at 106.07.
A rally in the dollar did further damage to the Japanese yen, which fell past the 149 per dollar mark for the first time since October 2022, hitting 149.19. The dollar was last up 0.12% against the yen at 149.06.
For Wednesday, Mr. Ricafort sees the peso ranging from P56.79 to P56.99 per dollar. — AMCS with Reuters