Peso rebounds as Fed seen to keep rates steady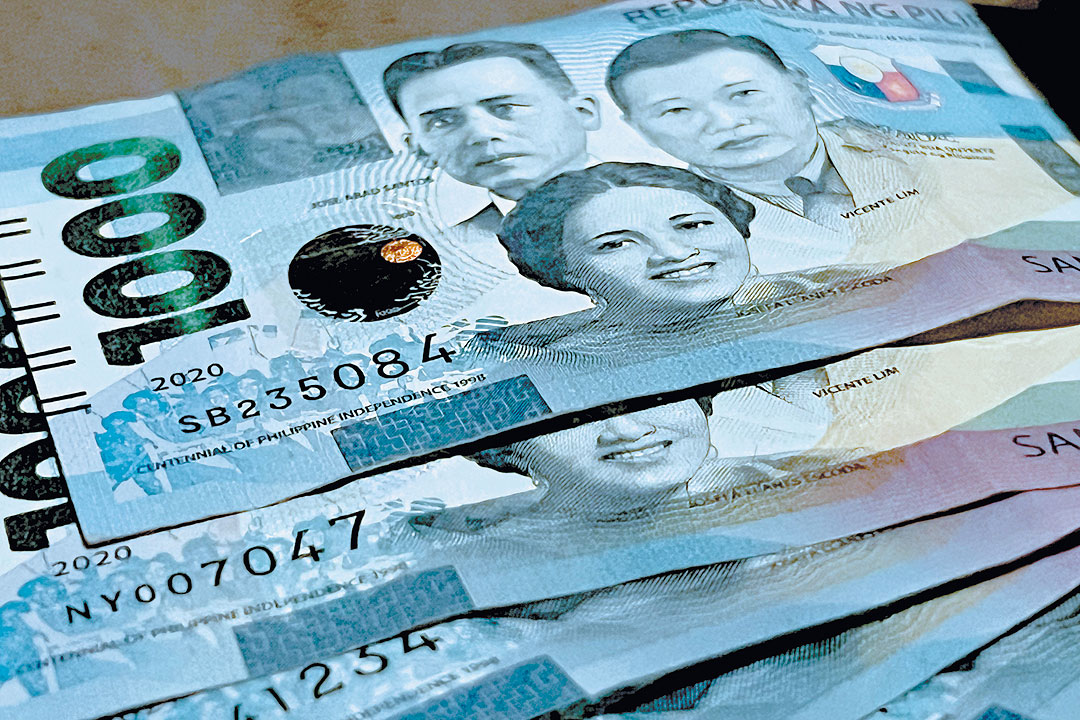 THE PESO rebounded against the dollar on Tuesday on expectations that the US Federal Reserve would keep benchmark rates steady for the rest of the year.
The local currency closed at P56.755 versus the dollar on Tuesday, strengthening by 11.1 centavos from Monday's P56.866 finish, data from the Bankers Association of the Philippines' website showed.
The local unit opened Tuesday's session stronger at P56.71 per dollar. Its intraday best was at P56.70, while its weakest showing was at P56.83 against the greenback.
Dollars traded rose to $1.17 billion on Tuesday from the $821.1 million on Monday.
The peso was supported by a weaker dollar recently as the US central bank could keep its key rate steady for the rest of the year, Rizal Commercial Banking Corp. Chief Economist Michael L. Ricafort said in a Viber message.
The US dollar index hovered either side of unchanged at 105.04 on Tuesday due to hawkish expectations for the Fed, holding near last week's six-month peak, Reuters reported.
A Reuters poll of 97 economists conducted on Sept. 7-12 showed 95%, or 94 economists, predicted the US central bank would hold the federal funds rate at the current 5.25%-5.5% during its Sept. 19-20 meeting.
The Fed raised borrowing costs by 25 basis points (bps) in July, bringing its target rate to a range between 5.25% and 5.5%.
It has hiked rates by a cumulative 525 bps since it began its tightening cycle in March last year.
The dollar was also weakened by expectations of a firmer European inflation data for August, a trader added in an e-mail.
In July, Eurozone consumer prices grew by 5.3% from 5.5% in June, extending a downward trend that started in the autumn. This was still above the European central bank's 2% target.
For Wednesday, the trader said the peso could weaken as the Chinese central bank is not expected to cut its policy lending rates, which might drive demand for the greenback.
Both the trader and Mr. Ricafort expect the peso to move between P56.65 and P56.85 per dollar on Wednesday. — AMCS with Reuters