BSP's rediscount window left untapped last month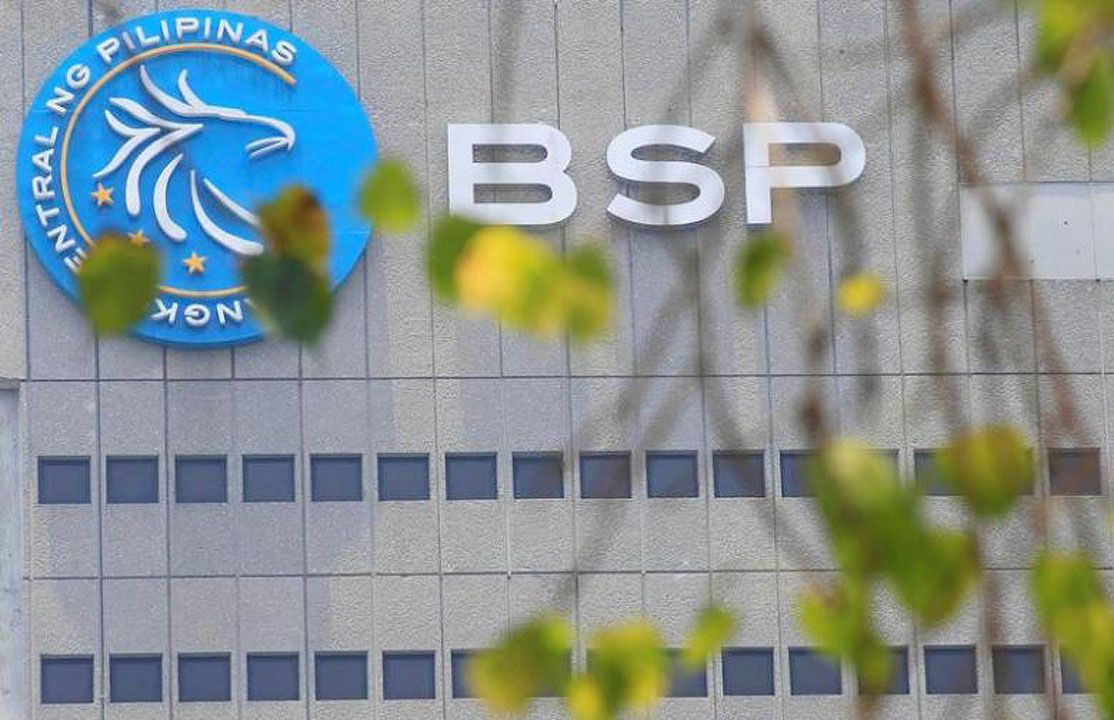 LENDERS left the central bank's rediscount facility untouched in February amid ample liquidity in the country's financial system.
There were no loan availments made from the Peso Rediscount Facility and the Exporters' Dollar and Yen Rediscount Facility (EDYRF) in February, the Bangko Sentral ng Pilipinas (BSP) said in a statement on Tuesday. Both facilities were also untapped in January 2023.
Banks likewise left them untouched in February 2022.
The peso rediscount window only saw availments in April, June and October last year, with total loans reaching P15.3 billion.
Meanwhile, the last time the EDYRF was tapped was for a dollar rediscounting loan in 2016.
Banks tap the BSP's rediscounting window for additional money supply by posting their collectibles from clients as collateral.
They may use the cash, denominated in peso, dollar or yen, to extend credit to corporate or retail clients and service unexpected withdrawals.
Lenders did not tap the central bank's rediscounting facilities amid excess liquidity in the financial system and better asset quality, Rizal Commercial Banking Corp. Chief Economist Michael L. Ricafort said in a Viber message.
"Banks also have other funding sources such as deposit generation, interbank loans, other lending facilities of the BSP (other than rediscounting), other fundraising modes in the capital markets such as through the issuance of stocks, bonds, commercial papers, among others," Mr. Ricafort said.
Data from the central bank showed outstanding loans by big banks rose by 10.4% to P10.71 trillion at end-January from P9.70 trillion a year earlier.
Borrowings for production activities rose by 9.2% year on year, slower than the revised 12.4% growth in December.
Consumer loans also climbed by 20.3% in January, easing from the revised 25.1% growth in the prior month. Credit card loans (30.7%) and salary-based general purpose consumption loans (67.1%) continued to show double-digit growth, while borrowings for motor vehicles contracted by 4.4%.
In the same month, domestic liquidity grew by 5.5% in January, slower than the revised 6.7% in December.
Meanwhile, the banking industry's nonperforming loan (NPL) ratio fell to 3.17% as of end-December 2022 from 3.35% as of end-November. This is also better than the NPL ratio of 3.97% at the end of 2021.
The latest bad loan ratio is the lowest in 28 months or since the 2.84% in August 2020.
Central bank data showed bad loans declined by 11.7% to P399.538 billion as of end-December from P452.453 billion a year earlier. It was also 2.1% lower than the P408.097 billion in the previous month.
MARCH RATES
For March, the applicable rate for peso rediscount loans will be at 7.5891% for 90 loan maturity days, and at 8.1782% for 91-180 days.
Meanwhile, dollar borrowings will be priced at 7.393% (1-90 days), 7.6555% (91-180 days), and 7.8383% (181-360 days).
Yen-dominated borrowings will be priced at 2.09875% (1-90 days), 2.12583% (91-180 days), and 2.18537% (181-360 days). — K.B. Ta-asan