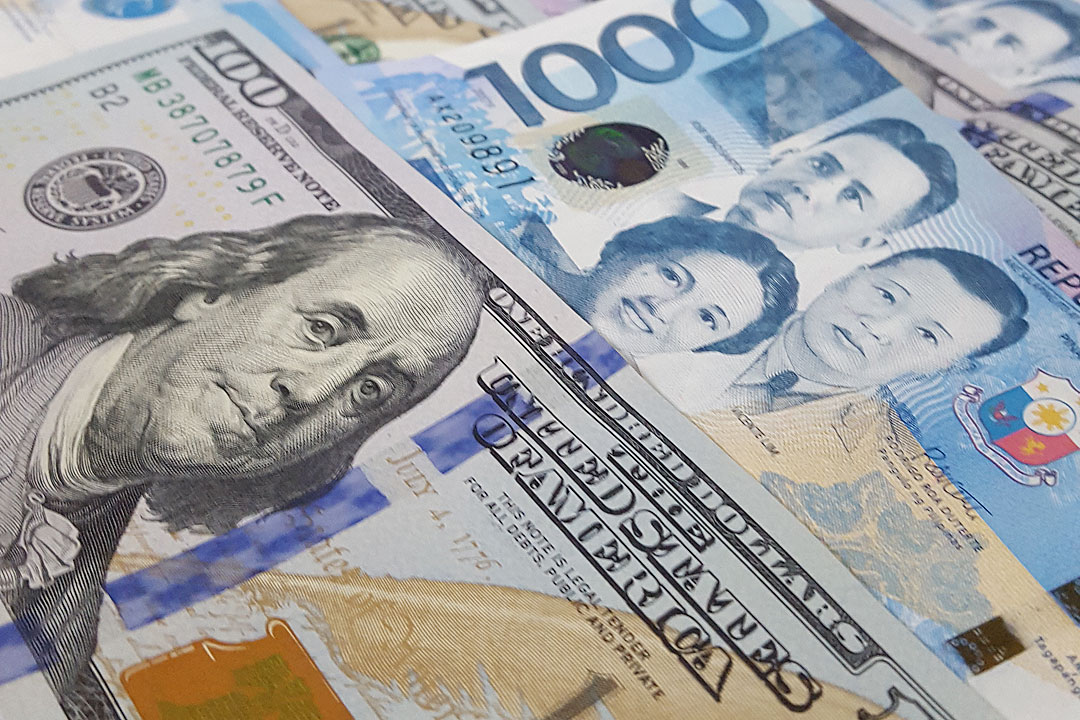 THE PESO weakened against the dollar on Monday after China's cabinet pledged support for the economy's recovery.
The local currency closed at P54.545 versus the greenback on Monday, declining by 7.5 centavos from Friday's P54.47 finish, data from the Bankers Association of the Philippines showed.
The peso opened Monday's trading session at P54.55 per dollar. Its weakest showing was at P54.60, while its intraday best was at P54.45 against the greenback.
Dollars traded dropped to $687.86 million from $946.65 billion on Friday.
"The peso weakened amid prospects of increased global activity from reports of further economic support by the Chinese government," a trader said in an e-mail.
China's cabinet said on Saturday it would promote a consumption recovery as the major driver of the economy and boost imports, state broadcaster CCTV reported, at a time of cooling global demand as major economies teeter on the brink of recession, Reuters reported.
At a meeting chaired by Premier Li Keqiang, China's state council — which functions as the cabinet — also vowed to speed up the rollout of foreign investment projects, maintain a stable yuan, ease cross-border travel and help companies to participate in domestic and overseas trade shows.
"The US dollar/peso exchange rate also corrected higher after the local stock market gauge, the Philippine Stock Exchange Composite index (PSEi), corrected lower for the second day in three days," Rizal Commercial Banking Corp. Chief Economist Michael L. Ricafort said in a Viber message.
The benchmark PSEi went down by 81.19 points or 1.15% to close at 6,970.97 on Monday.
For Tuesday, the trader said the peso might weaken further against the dollar on expectations of caution in the market ahead of the US Federal Reserve's policy meeting.
The trader sees the peso moving from P54.45 to P54.70 a dollar, while Mr. Ricafort expects it to trade at P54.45 to P54.65. — AMCS