Peso may recover vs the dollar on expectations of BSP rate increase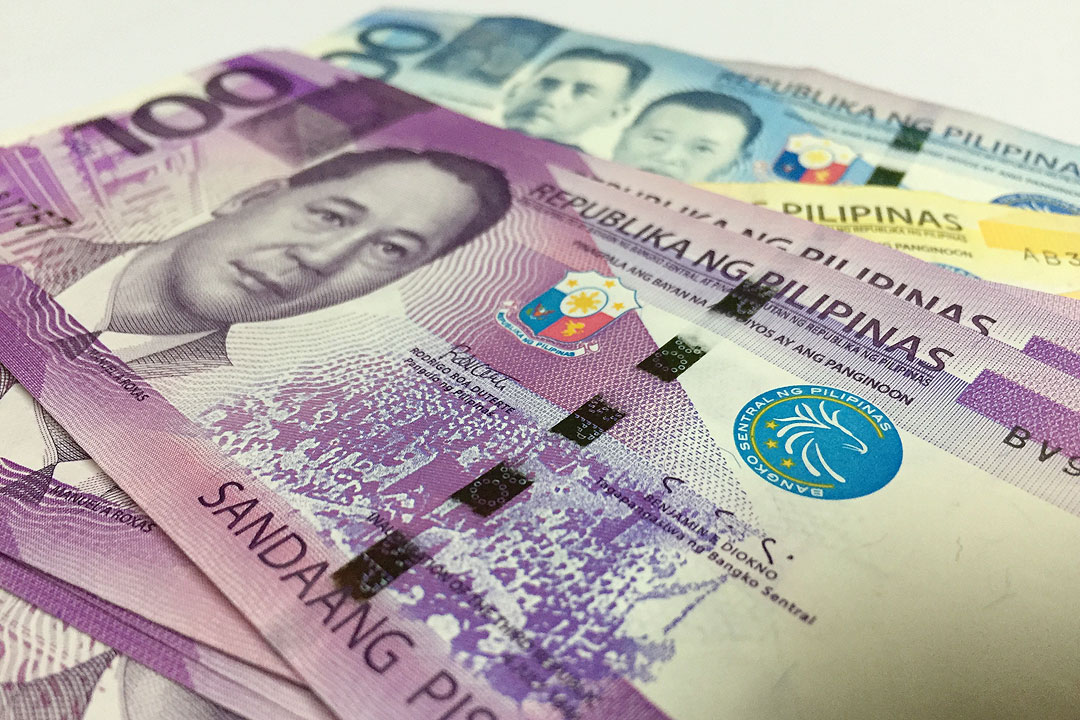 THE PESO may rebound against the dollar this week as the Bangko Sentral ng Pilipinas (BSP) is widely expected to continue increasing its benchmark interest rates.
The local unit closed at a new all-time low of P57.43 on Friday, dropping 27 centavos from its P57.16 finish on Thursday, data from the Bankers Association of the Philippines showed. For the year so far, the peso has weakened by P6.43 or 12.61% from its Dec. 31, 2021 close of P51.
Week on week, the local unit also sank by 61 centavos from its P56.82 close on Sept. 9.
The peso opened Friday's session at P57.35 per dollar. Its intraday best was at P57.32, while its weakest showing was at P57.44 against the greenback.
Dollars exchanged inched down to $900.66 million on Friday from $909.8 million on Thursday.
The local unit weakened versus the dollar on Friday on expectations that the US Federal Reserve would deliver another 75-basis-point (bp) or a bigger full percentage point rate increase this week, Rizal Commercial Banking Corp. Chief Economist Michael L. Ricafort said in a Viber message.
The US consumer price index (CPI) rose in August amid rising rent and healthcare costs, bolstering expectations of another jumbo Fed hike at their Sept. 20-21 review.
Consumer inflation edged up by 0.1% to 8.3% last month after being unchanged in July. In the 12 months through August, the CPI increased to 8.3%.
The Fed has raised rates by 225 basis points (bps) since March, including two 75-bp hikes in June and July.
"The peso was also weaker after the World Bank warned that the global economy may face a recession in 2022 due to aggressive monetary policy tightening that could still be not enough to bring down elevated inflation," Mr. Ricafort said.
The World Bank on Thursday said the global economy may be edging toward a recession as central banks simultaneously hike interest rates to combat inflation.
For this week, UnionBank of the Philippines, Inc. Chief Economist Ruben Carlo O. Asuncion said the peso may rebound against the dollar on expectations of a rate hike from the BSP Monetary Board at their Sept. 22 meeting.
However, the peso is likely to remain at the P57-a-dollar level this week, with the Fed seen to increase borrowing costs aggressively at its own review, Mr. Asuncion said.
A BusinessWorld poll last week showed 14 out of 15 analysts expect the BSP to fire off another rate hike on Thursday.
The Monetary Board raised rates by 50 bps at their Aug. 18 meeting that brought cumulative increases for the year so far to 175 bps.
For this week, Mr. Ricafort expects the local unit to move from P57 to P57.50 per dollar, while Mr. Asuncion gave a forecast range of P56.85 to P57.35. — Keisha B. Ta-asan