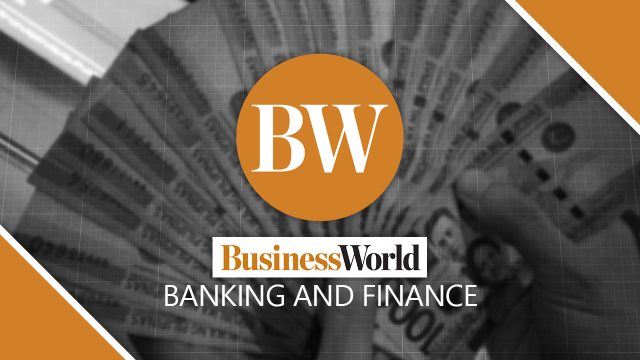 THE peso-dollar rate hit P55 as of this writing.  With expectations of further depreciation and the inflation scare everybody anticipates, whatever savings we have in our domestic currency is taking a beating.  If you had a set aside of P100,000 when the peso was at P50-$1, your purchasing power just got hammered by the peso depreciation.
The thinking investor will therefore want to explore new ways of storing the value of funds. Traditional investments refer to publicly available vehicles like stocks, bonds and cash. Many are now looking at alternatives which do not necessarily refer to uncommon types, but to those classified in the "others" category like real estate, commodities, private equity and hedge funds. These are outlets with risk characteristics different from the traditional ones.
But even before exploring the alternatives, one may want to consider alternative currencies for the traditional investment.  In other words, keep funds in stocks, bonds or cash but in other currencies.  This is called currency diversification, using more than one currency as one's investing or financing strategy.  The idea is to reduce the foreign exchange risk than if all the portfolio exposure were in a single currency.
The main idea behind diversification involves looking at assets with low correlation with the traditional investments.  The objective is to yield higher long-term returns and lower the overall risk of the portfolio. A key determinant of portfolio risk is the extent to which the returns vary in tandem or in opposition. If the assets are not perfectly correlated, and preferably low, overall risk is reduced.
This strategy makes sense if we expect the peso to depreciate further.  The pronouncement of the incoming BSP Governor Dr. Felipe Medalla is clear, when he said: "what we care (more) about is Philippine inflation, not the exchange rate."  Of course, we expect the BSP to continue to monitor and manage the exchange rate but in case of trade-off scenarios, the message should not be lost on the investor.
In one of my NGO involvements, I have proposed offshore investment for some of our investible funds. Is it unpatriotic? If the intention is to grow the funds so it can be invested domestically better, it is the rationale thing to do. Of course, what we hope won't happen is for Filipinos with excess savings to move their funds to a foreign destination and keep it there. That will constitute capital flight.
Alternative investments will offer characteristics the investor must be wary of.  Among these are lower liquidity, less regulation, lower transparency, higher risk and limited risk and return data.  The investor will have to undertake a serious introspection of his risk profile and appetite.
Alternative investments come in different categories.  Some identified categories include:  hedge funds, private capital, natural resources, real estate and infrastructure.  Another new category includes collectibles like art, antiques, coins, musical instruments and stamps.  This column space will not suffice to discuss these and, the reader is invited to check those they think fit their interests.  One of my students shared with the class a Ted Talk by Josh Luber,  a "sneakerhead" or collector of rare or limited sneakers.  He parlayed his passion into a $1-billion funding for a company he jointly founded, Stock X.
Like entrepreneurship, alternative investing especially in art forms has major risk and return complications.  But as an artist friend shared, buy an art piece because you like it as it is notoriously difficult to value.  It is an investment in one's passion, but there have been financial returns in special cases.
My daughter Blessie is graduating this year with the degree of Bachelor of Applied Arts Major in Visual Design.  While she is looking for a job, she dabbles in digital art and joins art-themed bazaar selling digital creations like stickers, postcards, posters and the like. My wife and I accompany her to these events and while in my mental calculation, her investment in her products will take time for recovery, I also realize it's another form of alternate investing for the youth.  Will it pay off?  It is totally unsure but her love for the craft should be enough for now as she has her traditional backup — Mom and Dad.
Alternative investing is definitely not for all but it is a class that deserves further inquiry for its benefits.  It may require a high degree of investment analysis and considering the level of liquidity it offers, it can be a challenge to some.  However, it is available and there should be  savers who will find some categories fitting their risk appetite.
We must realize we have an investment situation that needs an approach that goes beyond business as usual. Doing nothing means losing hard earned savings of the past. At the very least, we must maintain the purchasing power of our money. The aim is not to get rich, but to avoid getting poorer.
***
The views expressed herein are his own and does not necessarily reflect the opinion of his office as well as FINEX.
Benel Dela Paz Lagua was previously EVP and chief development officer at the Development Bank of the Philippines.  He is an active FINEX member and an advocate of risk-based lending for SMEs.  Today, he is independent director in progressive banks and in some NGOs.