AUB sees better asset quality as economy rebounds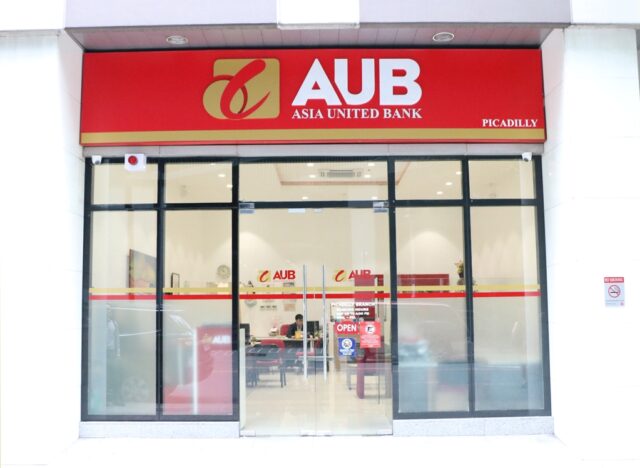 ASIA United Bank Corp. (AUB) expects banks' asset quality to improve this year amid a better economic environment, but fiscal and monetary risks will continue to cloud the outlook.
"With the improved economic environment, we expect loan quality to be much better in 2022 for the banking industry in general," AUB President Manuel A. Gomez said at the bank's annual stockholder's meeting held virtually on Friday.
Mr. Gomez said for AUB specifically, the bank has taken steps to improve asset quality, pricing it loans well for a better net interest margin and growing its low-cost funds for better operational efficiency.
"To the extent that we persevere with the above pursuits and doing more business enhancement initiatives, we will certainly get out of the woods in time," he said.
"Our loan accounts faced challenges in the last two years. We have been successful with our efforts of restructuring and adjusting lending terms to borrowers who might still need flexible terms as they navigate through these certain times," Mr. Gomez added.
AUB Chairman Abraham T. Co said they have cleaned up the bank's balance sheet in the past two years, with its nonperforming loan (NPL) ratio now back to its pre-pandemic level of below 3%.
The bank's NPL ratio declined to 1.88% at end-March from 2.4% in the same period last year. At end-2021, its NPL ratio dropped to 2.11% from 3.23% in 2020.
"Now, these headwinds that are coming in from high inflation, high political risks, the fiscal and monetary issues that are being addressed by the new government, will negatively affect the asset quality," Mr. Co said, but added the bank's healthy balance sheet will help them weather these risks.
"On the other hand, on the consumer loans, losses are to be expected especially if inflation starts to bite on the disposable income. But as I have said, we are prepared," he added.
"All of these economic factors and physical factors have to be addressed, and there will be a very hard balancing act and trade-off to resolve all of them. Whatever directions are taken or action, the banks will have to be aware that…it will hurt our income statement in terms of credit losses, especially due to inflation or high interest rates," Mr. Co said.
Inflation stood at 5.4% in May, the fastest in three-and-a-half years and going beyond the central bank's 2-4% target.
To help temper rising prices, the Bangko Sentral ng Pilipinas (BSP) on Thursday raised benchmark rates by 25 basis points (bps) for a second straight meeting and hinted on more hikes to come.
At last week's meeting, the BSP said it sees headline inflation averaging 5.6% in the second half and by 5% in 2022, up from its previous forecast of 4.6%
AUB booked a net income of P1.3 billion in the first quarter, 78.8% higher than the P736 million it recorded in the same period of 2021.
This translated to a return on assets of 1.7%, while return on equity stood at 14.3%.
AUB shares closed at P43.90 apiece on Friday, down 60 centavos or 1.35%. — K.B. Ta-asan