Peso may drop further versus the greenback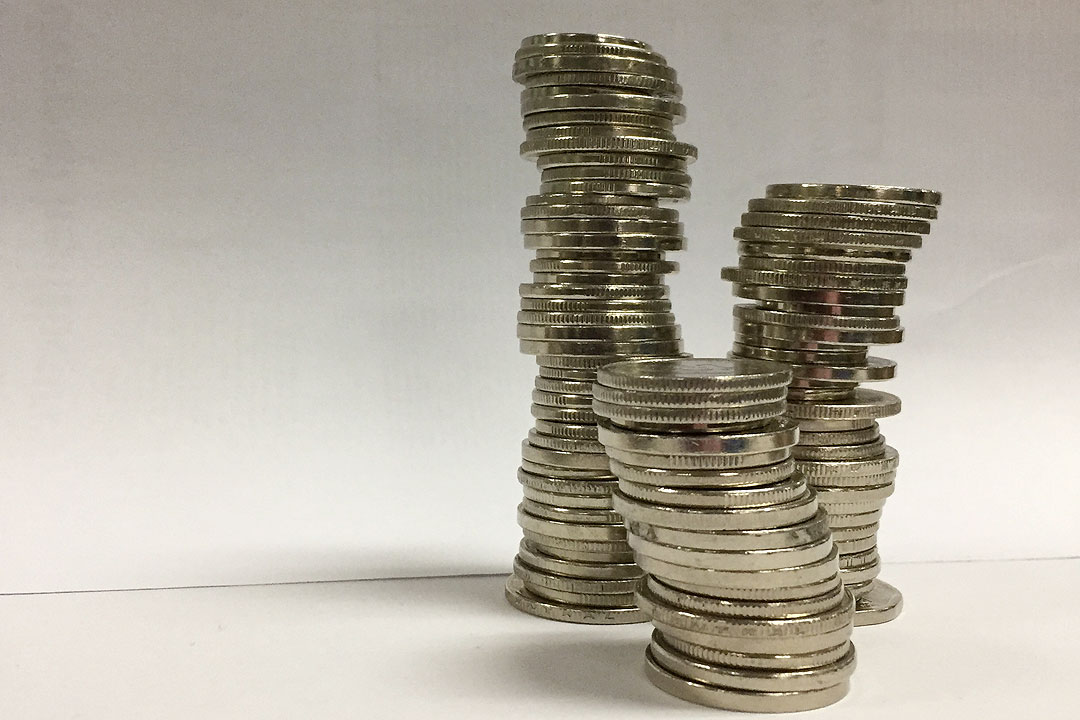 THE PESO could depreciate versus the dollar this week on expectations that inflation went beyond 5% last month.
The local unit closed at P52.86 per dollar on Friday, losing six centavos from its P52.80 finish on Friday, based on Bankers Association of the Philippines data.
It also dropped by 54 centavos from its P52.32 close a week earlier.
The peso opened Friday's session at P52.82 per dollar. Its weakest showing was at P52.92, while its intraday best was at P52.70 versus the greenback.
Dollars exchanged rose to $1.128 billion on Friday from $1.099 billion on Thursday.
Rizal Commercial Banking Corp. Chief Economist Michael L. Ricafort attributed the local unit's depreciation last week to high global oil prices.
Oil prices settled higher, buoyed by expectations that the Organization of the Petroleum Exporting Countries' decision to increase production targets by slightly more than planned will not affect tight global supply much and by rising demand as China eases the coronavirus disease 2019 (COVID-19) pandemic-related restrictions, Reuters reported.
Brent crude rose by 1.8% to settle at $119.72 a barrel and US West Texas Intermediate crude advanced by 1.7% to $118.87 last week. Both benchmarks were up by more than $3 in after-hours trading.
For this week, UnionBank of the Philippines, Inc. Chief Economist Ruben Carlo O. Asuncion said trading will likely be driven by US and Philippine inflation data.
The US consumer price index (CPI) for the 12 months through April rose by 8.3%, down from an 8.5% annual rate reported in the prior month, which was the largest year-on-year gain in 40 years. Friday's inflation report for May is one of the last key pieces of data before the US Federal Reserve's June 14-15 meeting, at which the central bank is widely expected to raise rates by another 50 basis points (bps), Reuters reported.
The CPI report comes as investors gauge how the 75 bps of monetary tightening already delivered by the Fed this year is affecting growth. Employment data released Friday showed that US employers hired more workers than expected in May and maintained a strong pace of wage increases, signs of strength that could keep the Fed on an aggressive monetary policy tightening path.
In the Philippines, the Bangko Sentral ng Pilipinas (BSP) and analysts expect May headline inflation to have breached 5% amid higher fuel and food prices.
A BusinessWorld poll of 16 analysts held last week yielded a median estimate of 5.4% for May inflation, matching the midpoint of the BSP's 5% to 5.8% estimate.
If realized, this would be faster than the 4.9% in April and the 4.1% print in May 2021. This would also be well above the central bank's 2-4% target for the year.
Headline inflation last hit the 5% level in December 2018 and stood at 5.2% that month.
The Philippine Statistics Authority will release the May CPI report on Tuesday, June 7.
BSP Governor Benjamin E. Diokno last month said the central bank is likely to raise key interest rates by another 25 bps at its next policy review on June 23 following a hike of the same magnitude at its May 19 meeting to curb growing inflationary pressures.
At the May meeting, the central bank upwardly revised its average inflation forecast for 2022 to 4.6% from the previous forecast of 4.3%, above the 2-4% target band. For 2023, the BSP's inflation forecast was hiked to 3.9% from 3.6% previously.
Mr. Ricafort and Mr. Asuncion said other reports that could drive peso-dollar trading this week include trade, employment and reserves data.
Mr. Ricafort gave a forecast range of P52.50 to P53 per dollar, while Mr. Asuncion expects the local unit to move within P52.40 to P53. — K.B. Ta-asan with Reuters