Bank of Commerce Q1 income more than doubles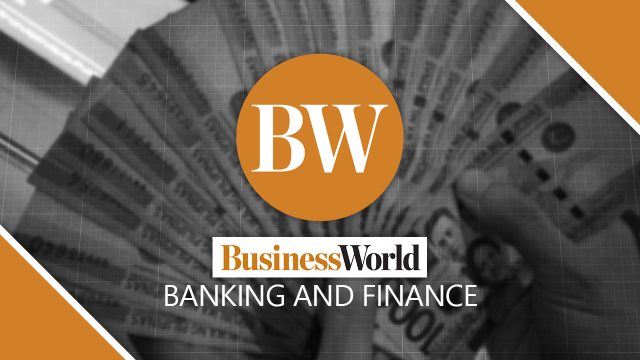 THE Bank of Commerce (BankCom) net income soared by 146.4% in the first quarter as its interest earnings improved, it said in a filing with the local bourse on Tuesday.
BankCom's net income for the first three months of 2022 was at P360.59 million, more than double the P146.30 million it posted in the same period last year.
This translated to a return on average equity (RoE) of 5.76%, up from the 3.49% recorded in the first three months of 2021. Return on average assets also rose to 0.71% from 0.32% a year prior, BankCom's quarterly report showed.
"This upward trajectory resulted from the continued strong core business activities despite the continuing local and international market volatilities," the bank said in a press release.
Total revenues stood at P1.7 billion, up by 14.5% as net interest income posted a 6.5% year-on-year increase to P1.47 billion from P1.38 billion.
Meanwhile, non-interest income rose by 92.9% to P271.77 million due to foreign exchange gains and growth in earnings from service charges, fees and commissions.
Foreign exchange gains amounted to P42.59 million, a turnaround from the P3.99-million loss seen in the same period last year. Income from service charges, fees and commissions also rose by 42% to P159.1 million.
The bank's total operating expenses, excluding provisions, increased by 1.96% to P1.24 billion from the P1.22 billion seen in March 2021 fueled by increases in management and professional fees, amortization of software costs, taxes and licenses as well as insurance.
Cost-to-income ratio was at 0.72%, lower than the 0.80% posted last year.
BankCom's assets stood at P206.38 billion at end-March, a 3.34% increase from the previous period's P199.71 billion, mainly from the growth in interbank loans receivables, due from other banks, loans and receivables as well as investments in securities.
Loans and receivables grew by 13.85% to P84.68 billion from last year's P74.37 billion "as the economy shows recovery," the bank said.
As of March 31, the nonperforming loans (NPL) of the bank amounted to P3 billion. This was equivalent to a gross NPL ratio of 2.9%, down from the 3.09% seen at end-2021, and a net NPL ratio of 1.46%, up from the 0.88% posted at end-December 2021.
NPL cover was at 77.46% at end-March 2022, down from 83.21% as of December 2021.
The lender's provisions for losses stood at P772,550, 98.71% lower than last year's P59.86 million.
Meanwhile, deposit liabilities inched up by 1.11% to P173.62 billion, backed by by the increase in demand and time deposits. Demand and time deposits grew by 5.25% and 33.57%, respectively, to P51.26 billion and P12.16 billion. Savings deposits dropped by 3.4% to P105.17 billion.
BankCom's loan-to-deposit ratio was at 0.63% as of March, up from 0.55% at end-2021.
The bank's capital base stood at P26.7 billion in the first quarter, up by 14.2% from the P23.4 billion seen as of December 2021, on the back of proceeds from its initial public offering in March.
Capital adequacy ratio was at 22.1% as of March 2022, higher than the 21.57% recorded at end-2021.
BankCom shares ended trading at P11.72 apiece on Tuesday, down by 8 centavos or 0.68% — Keisha B. Ta-asan