Peso up as BSP chief says June hike possible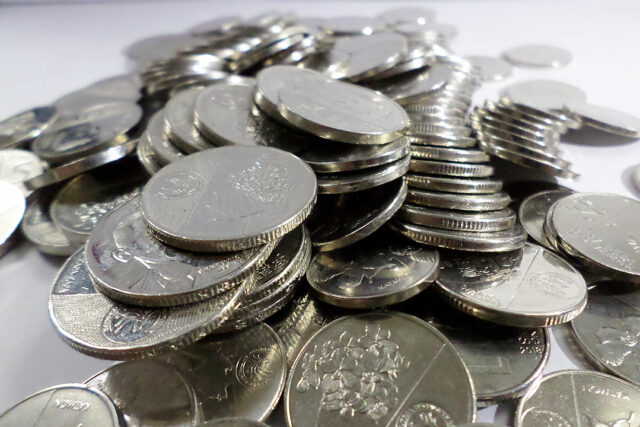 THE PESO strengthened versus the greenback on Tuesday after the central bank raised the possibility of a rate hike within the first half.
The local unit closed at P52.25 per dollar on Tuesday, appreciating by 16 centavos from its P52.41 finish on Monday, based on Bankers Association of the Philippines data.
The peso opened Tuesday's session at P52.35 against the dollar. Its weakest showing was at P52.37, while its intraday best was at P52.13 versus the greenback.
Dollars exchanged climbed to $1.498 billion on Tuesday from $726 million on Monday.
A trader in a Viber message attributed the peso's strength to hawkish signals from the Philippine central bank that departed from previous statements that they would only start increasing interest rates in the second half of the year.
Bangko Sentral ng Pilipinas (BSP) Governor Benjamin E. Diokno said in an interview with Bloomberg Television that the central bank may consider raising benchmark interest rates at its June 23 meeting.
Policy makers may wait for another cycle after the May 19 meeting if the economy grew around 6%-7% in the first quarter, he said.
The BSP chief previously said the central bank may begin rate hikes in the second half of this year, and that an increase to 2.5%-2.75% as part of a normalization process is "reasonable."
"We can afford to wait as to what will be the move of the Fed in the next two meetings," Mr. Diokno said during Monday's interview. "Right now, there is no evidence of second-round effects on the demand side."
Meanwhile, Rizal Commercial Banking Corp. Chief Economist Michael L. Ricafort said the peso appreciated as global oil prices eased on Monday.
World oil prices dropped by about 4% on Monday, with benchmarks reaching their lowest in two weeks due to growing concerns on the impact of the prolonged lockdown in China to demand, Reuters reported.
The decline in fuel prices was also attributed to worries over the impact of rate hikes by the US Federal Reserve on growth.
The Federal Open Market Committee will have its next policy review on May 3-4. Fed Chairman Jerome H. Powell has hinted they are will consider a 50-basis-point hike at that meeting following the quarter percentage point increase in March.
For Wednesday, Mr. Ricafort gave a forecast range of P52.15 to P52.35, while the trader expects the local unit to move within P52.25 to P52.45 per dollar. — L.W.T. Noble with Reuters