PHL lenders' exposure to Russia 'minimal'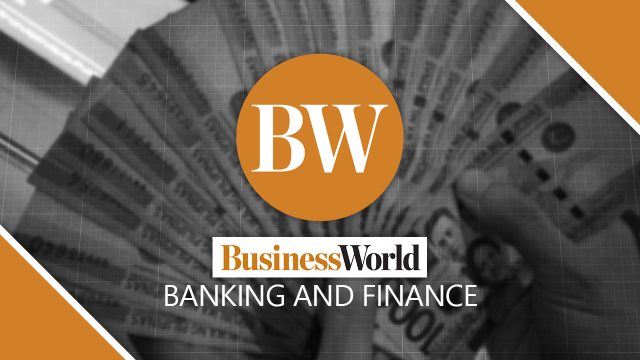 THE PHILIPPINE financial system has minimal exposure to Russia through the trust department of some banks, a central bank official said.
"As of December 2021, the Philippine banking system has minimal exposures to Russian companies," Bangko Sentral ng Pilipinas (BSP) Deputy Governor Chuchi G. Fonacier said.
"Only trust departments of banks have exposures to Russian counterparties. But these exposures do not even reach 1% of total assets under management (AUM) of the Philippine banking system," she added.
The AUMs of the trust industry increased by a quarter to nearly P5 trillion as of end-September 2021 from a year earlier, BSP Governor Benjamin E. Diokno said.
Last week, Rizal Commercial Banking Corp. Senior Executive Vice-President and Treasurer Horacio E. Cebrero III said Philippine banks are well-capitalized and can withstand the impact of international developments like the Russia-Ukraine conflict on the financial system.
"The regulators have prepared us for a long time now, for several years, beefing up our capital ratios, making sure that the capital ratios of banks can absorb whatever negative developments happening in the international market," he said at a briefing.
The capital adequacy ratio of the banking industry on a solo basis stood at 17.1% as of end-September 2021, above the minimum 10% required by the BSP.
As Russian forces invaded Ukraine last month, many Western allies have imposed sanctions and restrictions on Russian financial institutions.
The Society for Worldwide Interbank Financial Telecommunication (SWIFT), a global financial messaging system, on Tuesday said it was preparing to implement cutting of some Russian banks from their system, Reuters reported.
Major economies including the European Union, the United States, France, Germany, Italy, Canada, and Britain have agreed to remove selected Russian banks from the system to dent their global operations as Russian forces continue its Ukraine invasion.
Meanwhile, the Paris-based Financial Action Task Force (FATF) urged all jurisdictions to be vigilant of emerging money laundering and terrorism financing risks and to protect the international financial system amid Russia's aggression against Ukraine.
"The actions of the government of the Russian Federation run counter to the FATF core principles and represent a gross violation of the commitment upon which FATF Ministers agree to implement and support the FATF Standards," it said in a statement on Friday.
It noted that Russia's military invasion may affect Ukraine's progress in implementing measures related to responding to corruption and the theft of state assets done by senior officials of its previous regime.
The Anti-Money Laundering Council (AMLC) reiterated that covered persons are expected to file suspicious transaction reports on the basis of possible money laundering or terrorism financing and when transactions seem to not have economic purpose or justification based on circumstances.
"Covered persons should remain to be guided by the relevant law and rules and regulations on reporting suspicious transactions, whether the same are related to Russian entities or not," AMLC Executive Director Mel Georgie B. Racela said in a Viber message.
Mr. Racela said heightened financial transaction monitoring, which could include asset-freezing and prohibition of making funds and assets available could be possible if a UN Security Council (UNSC) resolution is implemented against Russia.
Russia is among the five permanent members of the UNSC alongside China, France, the UK and the US.
"Under the Philippine law, targeted financial sanctions will be applied when the UNSC issues a resolution against Russia or Russian individuals/entities or when the Anti-Terrorism Council designates them if probable cause exists that these individuals/entities commit terrorist acts defined under the Anti-Terrorism Act of 2020," he said. — Luz Wendy T. Noble with Reuters