BDO posts higher profit in 2021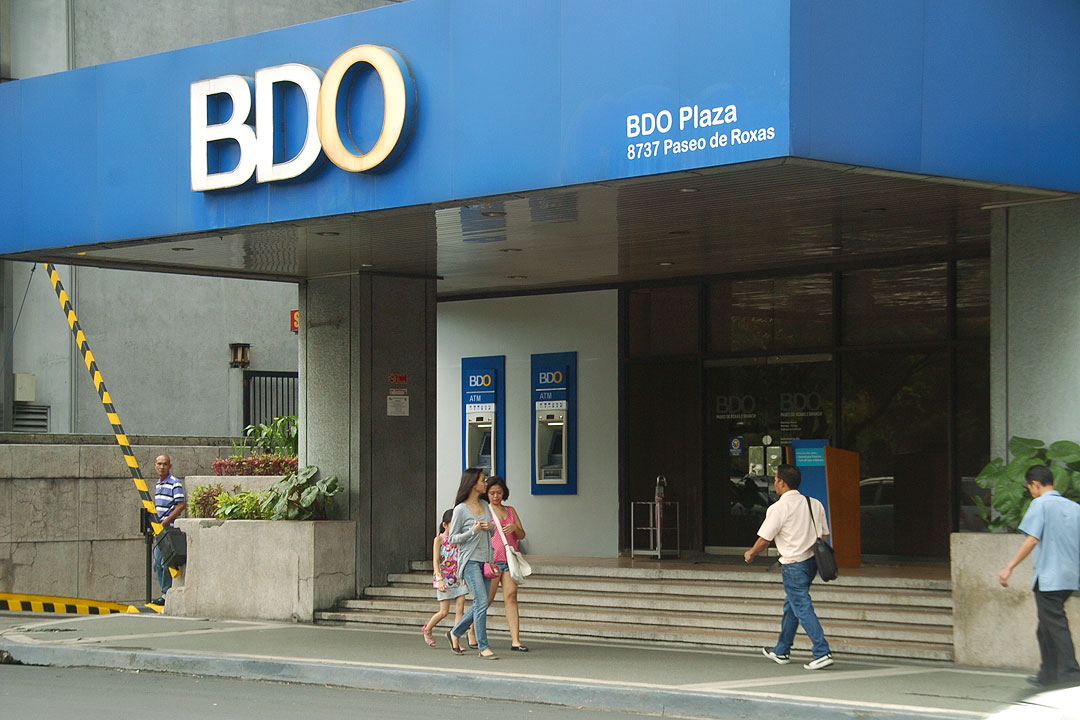 BDO UNIBANK, Inc. recorded a higher net income in 2021 following the recovery of its non-interest earnings and lower loan loss provisions.
The bank's net income rose by 51% year on year to P42.8 billion from P28.2 billion in 2020, it said in a filing with the local bourse.
Return on equity improved to 10.5% in 2021 from 7.6% in 2020.
However, the bank's income was 3% below the P44.2 billion it booked in 2019 before the crisis.
"BDO's full-year profits were buoyed by an 11% increase in non-interest income and normalized provisions," the bank said.
BDO in an e-mail said its net interest income for 2021 decreased by 1.79% year on year to P131.3 billion from P133.7 billion.
Meanwhile, non-interest income rose by 11% to P61.3 billion from P55.2 billion.
Loan growth was at 6% last year, faster than the industry rate of 5%. This was supported by improving business conditions in the latter part of the year, which partly offset muted credit activity for most of 2021.
Asset quality at end-2021 improved as BDO's nonperforming loan (NPL) ratio declined to 2.8% from 3.1% as of the third quarter. The ratio stood at 2.65% as of end-2020.
The bank's NPL coverage was also higher at 111% despite normalizing provisions.
On the funding side, total deposits with the bank increased by 8% year on year, supported by the 13% growth in current account/savings account deposits.
BDO's total capital base increased to P424.5 billion in 2021. At end-2021, the capital adequacy ratio was at 14.6%, which is above the regulatory minimum.
Its book value per share rose by 8% year on year to P95.26 in 2021 from P88.11.
BDO said it will continue to prioritize digital initiatives. Last year, the bank launched its mobile wallet called BDO Pay.
Meanwhile, the rollout of the QR-based branch processing now covers about 65% of the network, with full completion targeted by midyear. QR-based processing allows 80% of branch transactions to be processed straight-through end-to-end significantly, which improves branch productivity and customer experience.
BDO has over 1,500 consolidated operating branches. It is the country's biggest bank in terms of its assets, which was at P3.409 trillion as of September 2021, based on central bank data.
The Sy-led lender's shares closed at P130.10 apiece on Thursday, down P4.70 from its previous finish. — Luz Wendy T. Noble