LANDBANK signs agreement with CPFP on loans for agriculture sector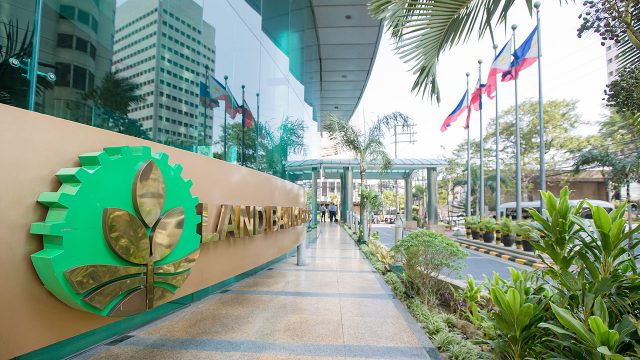 LAND BANK of the Philippines (LANDBANK) signed a memorandum of agreement with agro-industrial company Charoen Pokphand Foods Philippines Corp. (CPFP) to provide financial support to hog, poultry, and aqua raisers.
"We welcome this partnership to advance the competitiveness of swine, poultry, and aqua industry players nationwide. LANDBANK will continue to provide appropriate financing support to meet the growing domestic demand of the agriculture sector towards food security and job generation," LANDBANK President Cecilia C. Borromeo in a statement.
LANDBANK will provide financial support for the construction of bio-secured buildings and other production facilities to boost productivity.
CPFP's clustered farmer-fisher groups, cooperatives, micro, small, and medium enterprises (MSMEs), and other agri-enterprises are among the candidates for the loans.
The state-run bank will also extend credit assistance for capital expenditures and working capital to CPFP-endorsed borrowers interested in franchising meat and poultry shops.
As of December, LANDBANK approved P2.36 billion in loans for the Special Window and Interim Support to Nurture Hog Enterprises Lending Program (SWINE) to help the hog industry recover from the outbreak of African Swine Fever.
It also approved a total of P19.5 billion in loans for borrowers engaged in hog-related projects under the bank's regular lending window.
LANDBANK posted a 27% growth in its net income year on year in 2021 on the back of lower cost of funds and loan loss provisions.
The state-run bank's net profit grew to P21.75 billion in 2021, up from P17.14 billion a year earlier and higher than its P19.68-billion income target.
LANDBANK's net income translated to a return on equity of 11.75%, while return on assets rose to 0.88% from 0.78%.
The bank's net income in 2020 dropped by 7.57% amid the economic downturn caused by the coronavirus pandemic. — L.M.J.C. Jocson