BSP looking to forge bilateral deals with more central banks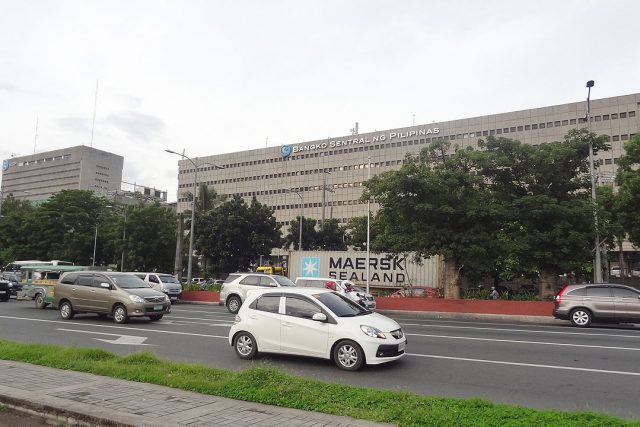 THE BANGKO SENTRAL ng Pilipinas (BSP) is pursuing bilateral ties with central banks around the world for partnerships on financial technology and capital market development.
"For this year, we have in our pipeline negotiations with other central banks focusing on internal audit, digital payment initiatives, and cross-border establishments," BSP Governor Benjamin E. Diokno said at an online briefing on Thursday, noting these talks are still in progress.
"What we can mention are the areas of cooperation in these initiatives — these are all on fintech, capital market development, and on financial assistance development," said Maria Teresa S. Dueñas, senior director at the BSP's International Relations and Surveillance Department.
Ms. Dueñas added that cybersecurity is also part of the discussions the BSP is having with other financial regulators, noting their previous memoranda of understanding with Bank of Mauritius, Bank of Indonesia, and the Financial Services Authority (of Indonesia) focused on strengthening cybersecurity.
"We recognize the importance of addressing cyber risk issues to ensure trust and resilience in the digital economy. However, we have yet to discuss concrete bilateral projects in this area," she said.
The central bank chief said there have also been negotiations to renew a bilateral swap agreement with the People's Bank of China in 2018 as an earlier deal expired in 2010.
"This arrangement aims to facilitate bilateral trade and investment as well as provide liquidity should the need arise. However, negotiations were put on hold in 2020," he said.
In 2021, the BSP inked cooperation agreements on information exchange and capacity building with the Bank of Mauritius and the Monetary Authority of Singapore.
The central bank also joined other Philippine agencies in signing a memorandum of understanding with the British Embassy Manila to collaborate on fintech and capital market development and sustainable finance.
Earlier this month, the BSP's bilateral swap agreement with Japan was extended anew until 2024. Under the agreement, both the Philippines and Japan can access a swap facility to provide short-term liquidity support in cases of balance of payment challenges.
The swap agreement permits the BSP to draw up to $12 billion or its equivalent in Japanese yen. Meanwhile, Japan can draw up to $500 million.
Since its establishment in 2001, the Philippines has never drawn from the swap agreement, as the country is armed with sufficient foreign exchange buffers, Mr. Diokno said.
"We believe that the swap agreement is a positive signal to the market that we have sufficient financing resources to tap in case the need arises," he said. — L.W.T. Noble