Rates of T-bills, bonds may drop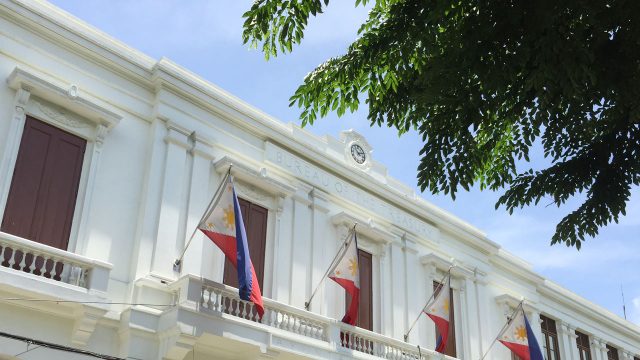 RATES of government securities on offer this week could fall following the rejections made for Treasury bond (T-bond) auctions last month and amid inflation concerns.
The Bureau of the Treasury (BTr) will auction off P15 billion in Treasury bills (T-bills) on Monday, broken down into P5 billion each in 91-, 182- and 364-day debt papers.
On Tuesday, it will offer P35 billion in reissued seven-year T-bonds with a remaining life of six years and seven months.
A trader said T-bill yields could move sideways or decline by up to 5 basis points (bps), while the seven-year bond could fetch an average rate of 4.5% to 4.7%.
"Investors will note the recent auctions for seven- and 10-year notes and local inflation will also be a concern," the trader said in a Viber message.
"While inflation for December may remain above Bangko Sentral ng Pilipinas' (BSP) target band, inflation in 2022 is expected to be lower."
The Treasury rejected all bids for P20 billion each in seven- and 10-year T-bonds it offered in December. National Treasurer Rosalia V. de Leon had said the government rejected all bids for the bonds because there was room for rates to decline, with inflation easing and with the central bank vowing to keep borrowing costs steady to support the economic recovery.
The BSP last week said December inflation was likely within the 3.5% to 4.3% range.
To compare, headline inflation settled at 4.2% in November and at 3.5% in December 2020.
Monthly headline inflation exceeded the BSP's target in 2021, except in July when it stood at 4%. This was mainly attributed to food supply issues. Inflation year to date is at 4.5%, which is still above the central bank's 4.4% forecast for the year.
The central bank raised its 2022 inflation forecast to 3.4% from 3.3% amid food supply constraints, petitions for transport fare hikes, and global supply chain issues.
Rizal Commercial Banking Corp. Chief Economist Michael L. Ricafort said T-bill yields could decline slightly amid excess liquidity in the financial system and the government's improved cash position after it offered retail Treasury bonds (RTBs).
"Short-term interest rates tend to ease upon crossing the new year, after some window-dressing activities towards the accounting yearend," he said.
The government raised P360 billion from its offer of five-and-half year RTBs offer that ended in November amid strong demand from investors.
Meanwhile, Mr. Ricafort said T-bond rates could track yields seen in the secondary market, which he said saw mixed week-on-week change amid increased market risk aversion caused by a recent spike in Omicron variant cases.
At the secondary market on Friday, the 91- 182- and 364-day T-bills were quoted at 1.0945%, 1.2693% and 1.6597%, respectively, based on the PHL Bloomberg Valuation Reference Rates published on the Philippine Dealing System's website.
Meanwhile, the seven-year bonds fetched a yield of 4.6311%.
The BTr raised P10 billion as planned via the T-bills it auctioned off on Dec. 13.
Broken down, the government auctioned off P2 billion in 91-day securities as planned from P16.757 billion in bids. The tenor fetched an average rate of 1.125%, down by 3 bps from the 1.155% seen in the previous auction.
The BTr also made a full P3-billion award of its offer of 182-day instruments, which attracted P19.36 billion in tenders. The six-month paper fetched an average rate 1.385%, down 5.8 bps from the 1.443% quoted a week earlier.
Lastly, the government raised P5 billion as planned through its offer of 364-day debt papers, which attracted P16.641 billion in bids. The average rate fell 1.8 bps to 1.625% from 1.643% previously.
Meanwhile, the last time the BTr auctioned off the reissued seven-year T-bonds on offer on Tuesday was on Dec. 14, when it rejected all bids even as tenders reached P52.267 billion, more than twice the P20 billion on offer.
The government plans to borrow P200 billion from the domestic market this month, or P60 billion via T-bills and P140 billion from T-bonds. — Jenina P. Ibañez