Rates of Treasury bills, bonds to rise on strong US jobs data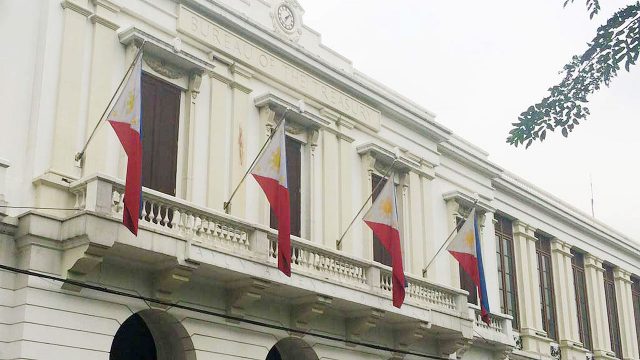 RATES OF government securities on offer this week could inch up this week due to improved US jobs data and concerns over the Omicron variant of the coronavirus disease 2019 (COVID-19).
The Bureau of the Treasury (BTr) will offer P10 billion in Treasury bills (T-bills) this week, broken down into P2 billion in 92-day instruments, P3 billion in 183-day debt papers, and P5 billion in 365-day securities.
The government will also auction off P20 billion reissued 10-year Treasury bonds (T-bonds) with a remaining life of nine year and seven months.
Yield may inch higher due to improved US job data, which further strengthens the case for the Federal Reserve to quicken their tapering, a trader said in a Viber message.
The US Labor department on Friday reported that the unemployment rate dropped to a 21-month low of 4.2% in November, reflecting that the labor market is tightening, Reuters reported.
Meanwhile, nonfarm payrolls increased by 210,000 last month, the lowest increase since December 2020.
Developments on the Omicron variant could also affect yields, Rizal Commercial Banking Corp. Chief Economist Michael L. Ricafort said in a Viber message.
The World Health Organization's emergencies director Mike Ryan said there is not enough evidence to show the need for a new vaccine tailored for Omicron.
At the secondary market on Friday, the 91-, 182-, and 364-day T-bills were quoted at 1.2229%, 1.4583%, 1.6596%, respectively, based on the PHL Bloomberg Valuation Reference Rates published on the Philippine Dealing System's website.
Meanwhile, the 10-year T-bonds fetched a yield of 4.9874%.
The Treasury made a full P10-billion award of T-bills last week as demand reached P37.65 billion, nearly four times the offer and also higher than the P33.76 billion in bids the previous week.
Broken down, the BTr raised P2 billion as planned via the 91-day debt papers with bids reaching P11.38 billion. The average rate of the papers slipped by 1.4 basis points (bps) to 1.164% from 1.178% previously.
The BTr likewise borrowed P3 billion as programmed from the 182-day T-bills as bids hit P13.98 billion. The tenor's average rate went up by 0.6 bp to 1.449% from the 1.443% quoted in the prior auction.
The government also made a full P5-billion award of its offer of 363-day T-bills, with the papers fetching tenders worth P12.35 billion. The tenor's average rate increased 0.8% to 1.636% from 1.628% previously.
Meanwhile, the BTr raised P35 billion as planned via its previous offer of the reissued T-bonds on Nov. 9, which attracted bids amounting to P55.37 billion. The papers, which have a remaining life of nine years and eight months, fetched an average rate of 5.13%, up by 44.1 bps from 4.689% previously.
For this month, the Treasury is eyeing to raise P70 billion from the local market, where P30 billion will be sourced from T-bills while P40 billion will come from Treasury bonds.
The government is looking to raise P3 trillion from both external and local sources this year to plug a budget deficit seen to hit 9.3% of the country's gross domestic product. —L.W.T. Noble with Reuters