LANDBANK net income up 21.2% in first nine months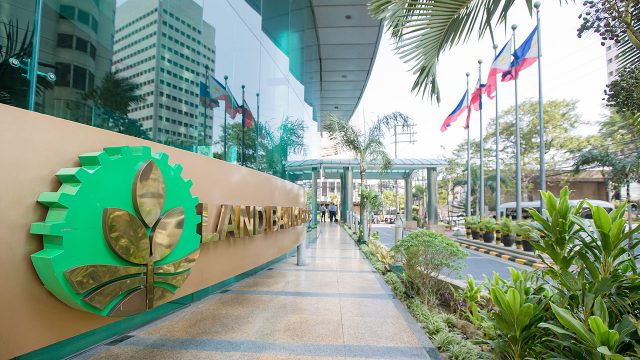 LAND BANK of the Philippines (LANDBANK) posted a 21.2% growth in its net income in the first nine months of the year on the back of the lower cost of funds.
LANDBANK said in a statement on Wednesday that its net income rose to P16.72 billion at end-September from P13.8 billion in the same period last year, putting it on track to meet its P19.68-billion profit target by yearend.
The earnings growth can be attributed to the lower cost of funds and provisions for losses, the bank said.
"LANDBANK has shown remarkable resilience against the economic shocks of the pandemic," LANDBANK President and Chief Executive Officer Cecilia C. Borromeo said.
"As we continue to exceed our year-end targets in total assets and deposits, we are optimistic that the bank's overall financial performance will keep in step with the country's continuing recovery."
The state-run bank's net income at end-September translated to a return on equity of 10.74%, higher than the 6.48% industry average, it said.
LANDBANK's capital increased by 25.77% to P208.17 billion in the nine-month period from P165.52 billion a year ago. The increase was due to the P27.5-billion equity infusion from the National Government in February and the net income from the year, the bank said.
Republic Act No. 11494 or the Bayanihan to Recover as One Act (Bayanihan II) mandated the government to provide supplemental funding to LANDBANK and other key state-run financial institutions to help sectors recover from the pandemic.
The bank's total outstanding loans to the agriculture sector reached P228.21 billion, while the total number of farmers and fishers assisted stood at 2.97 million. The year-end assistance target is three million.
Its assets rose by 13.6% to P2.564 trillion at the end of September from P2.257 trillion in the same period last year.
Deposits with the bank expanded by 14.68% to P2.267 trillion.
LANDBANK's net income last year dropped by 7.57% to P17.1 billion amid the economic downturn caused by the coronavirus pandemic. — Jenina P. Ibañez