Gov't makes full award of T-bills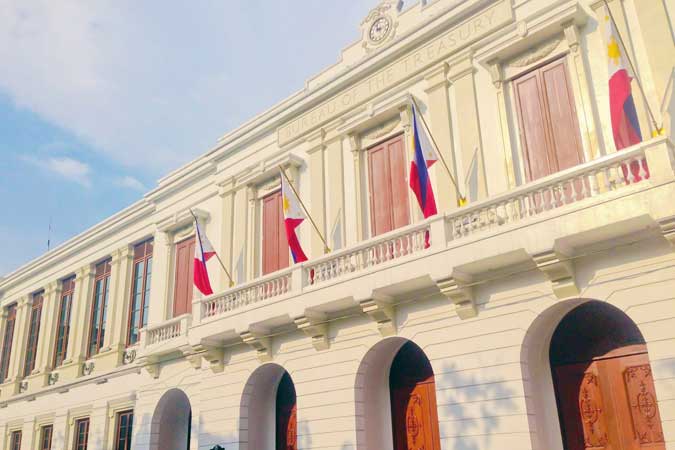 THE GOVERNMENT made a full award of the Treasury bills (T-bills) it offered on Monday as rates moved sideways after the country's central bank chief said the regulator is unlikely to hike borrowing costs anytime soon.
The Bureau of the Treasury (BTr) raised P15 billion as planned via the T-bills it auctioned off on Monday as total tenders reached P36.088 billion, more than double the initial offer but lower than the P46.594 billion in bids logged in the previous auction.
Broken down, the BTr raised P5 billion as planned via the 91-day debt papers from P8.68 billion in bids. The three-month T-bills fetched an average rate of 1.113%, up by 1.8 basis points (bps) from the 1.095% seen at last week's offering.
The BTr also borrowed P5 billion as programmed from the 182-day T-bills as the tenor attracted tenders worth P16.868 billion. The average yield of the six-month instruments slipped 0.1 bp to 1.39% from 1.391% a week ago.
Lastly, the government made a full P5-billion award of the 364-day securities it offered on Monday as bids reached P10.54 billion. The average rate of the one-year T-bills stood at 1.604%, up by 1.7 bps from the 1.587% fetched last week.
It also opened its tap facility to raise an additional P3 billion via the one-year instruments.
National Treasurer Rosalia V. de Leon said in a Viber message to reporters after the auction that T-bill rates moved sideways after Bangko Sentral ng Pilipinas (BSP) Governor Benjamin E. Diokno said over the weekend that raising rates "too early" would harm economic recovery.
On Monday, Mr. Diokno said in an interview with ANC that "there will be no policy adjustments between now and end of year." The BSP has two meetings left this year.
Mr. Diokno added that the elevated inflation seen in recent months is transitory and is because of low supply.
Headline inflation stood at 4.8% in September, easing from the 4.9% recorded in August. For the first nine months, inflation averaged at 4.5%.
A trader added that T-bill yields were mixed on Monday due to Mr. Diokno's comments about inflation.
"Mr. Diokno is clearly on the transitory side in terms of inflation, and he believes that inflation will remain manageable in the medium term," the trader said.
"In fact, BSP expects inflation to be at midpoint of their 2% to 4% target in 2022 and 2023. That said, I think that gives them some room to keep their policy rates steady at least until this year to support the country's fragile economic growth," the trader added.
The BSP expects inflation to return to the 2-4% range and average at 3.3% and 3.2% in 2022 and 2023.
Meanwhile, a second trader said in a Viber message that T-bill rates moved sideways on the back of sustained demand as investors prefer to park their funds in short-term papers.
On Tuesday, the BTr will offer P35 billion in reissued 10-year Treasury bonds (T-bonds) with a remaining life of five years and six months.
The BTr is looking to raise P200 billion from the local market this month: P60 billion from weekly offers of T-bills and P140 billion from weekly auctions of T-bonds.
The government wants to borrow P3 trillion from domestic and external sources this year to help fund a budget deficit seen to hit 9.3% of gross domestic product. — Jenina P. Ibañez