Banks told to tailor relief measures to their capacity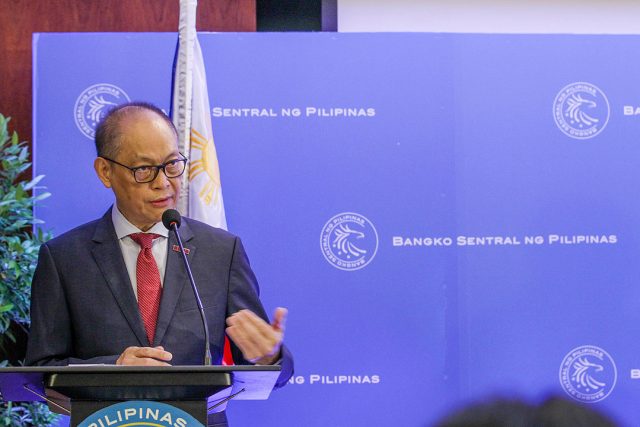 LENDERS should tweak their relief measures for clients as some of those extended by the regulator amid the crisis have lapsed, Bangko Sentral ng Pilipinas (BSP) Governor Benjamin E. Diokno said.
"We encourage banks to grant financial relief that considers the payment capacity of their borrowers and their risk-bearing capacity. This approach recognizes that banks are not similarly [affected] and differ in terms of target market, risk profile, and financial conditions," Mr. Diokno said at the virtual convention of the Chamber of Thrift Banks (CTB) on Tuesday.
The central bank chief noted that the BSP's recognition of allowances for loan losses on a staggered basis for all types of credit for retail and business borrowers affected by the pandemic, one of these relief measures, ended on March 8.
Mr. Diokno said they believe their supervised financial institutions have been given enough time to assess their loan portfolio.
"The BSP is constrained from extending regulatory relief measures provided as it will affect the viability of banks, which will in turn limit their capacity to continue lending," he said.
Other relief measures extended by the BSP will lapse by the end of this year including the reduction of the credit risk weight of loans to micro-, small-, and medium-sized enteprises (MSMEs) to 50% and the lower minimum liquidity ratio (MLR) of 16% (from 20%) for thrift banks, Mr. Diokno said.
"As of end-May, the average of MLR of standalone thrift banks stood at 36.4%. So the BSP will continue to monitor compliance with MLR to check if there is a need to adjust or calibrate the requirement," he said.
The BSP has also allowed banks to count their lending to MSMEs as alternate compliance to reserve requirement. Mr. Diokno said the measure is expected to help thrift banks expand their lending activities and support the recovery of local communities.
Last year, the BSP has also reduced the reserve requirement ratio (RRR) for thrift banks to 3% from 2% to provide a liquidity boost amid the pandemic.
"[A decision to further tweak lender'] RRR will be based on the assessment of domestic liquidity, with the end-view of supporting banks' credit activity. It will also consider impact on financial stability and trend of inflation," Mr. Diokno said.
The central bank chief noted that the country's thrift banking industry has remained stable amid the prolonged crisis.
BSP data showed thrift banks' cumulative net income rose 15.3% year on year to P6.6 billion in the first half of 2021. The industry's capital adequacy ratio of the industry stood at 18.8% as of end-June, higher than the regulatory minimum. — L.W.T. Noble