Gov't makes full award of T-bills at higher rates on inflation bets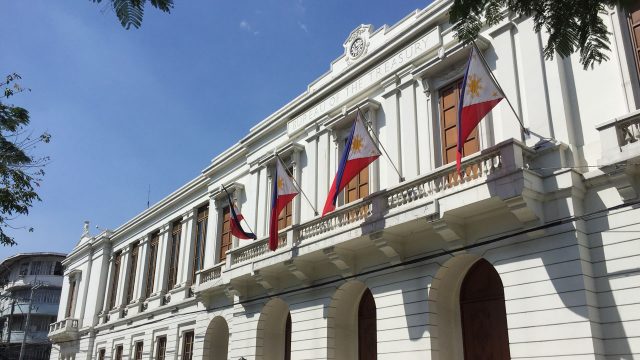 THE GOVERNMENT made a full award of the Treasury bills (T-bills) it offered on Monday even as rates climbed across the board due to lingering inflation fears.
The Bureau of the Treasury (BTr) raised P15 billion as planned via the T-bills it auctioned off on Monday as total tenders reached P56.36 billion, almost four times the initial offer but lower than the P63.865 billion in bids logged in the previous auction.
Broken down, the BTr raised P5 billion as planned via the 91-day debt papers from P13.01 billion in bids. The three-month T-bills fetched an average rate of 1.085%, up by 2.5 basis points (bps) from the 1.06% seen at last week's offering.
It also borrowed the programmed P5 billion via the 182-day T-bills as the tenor attracted bids worth P22.42 billion. The six-month paper's average yield rose by 0.6 bp to 1.391% from 1.385% a week ago.
Lastly, the government made a full P5-billion award of the 364-day debt papers from P20.93 billion in tenders. The one-year securities fetched an average rate of 1.584%, climbing by 0.2 bp from the 1.582% quoted at last week's offering.
National Treasurer Rosalia V. de Leon said in a Viber message to reporters after the auction that inflation expectations pushed rates slightly higher, especially for the 182- and 364-day T-bills.
A bond trader likewise said the increase in rates was expected ahead of the release of the September inflation report as most expect a higher print.
"Note that the 91-day (debt papers) which has the most change versus [the] previous auction is just yielding near 1%. So we expect it to be the most sensitive moving forward," the bond trader said in a Viber message.
A BusinessWorld poll of 17 analysts showed a median estimate of 5% for September headline inflation, or near the lower end of the Bangko Sentral ng Pilipinas' (BSP) estimate of 4.8%-5.6% for the month.
If realized, headline inflation will breach the BSP's 2-4% target range for the second straight month.
This will also be faster than the 4.9% print in August and the 2.3% a year earlier. It will also mark the quickest rise since the 5.1% in December 2018.
The Philippine Statistics Authority will report September inflation data on Oct. 5.
The BTr will auction off reissued seven-year Treasury bonds (T-bonds) with a remaining life of six years and 10 months on Tuesday.
The Treasury is looking to raise P200 billion from the local market this month: P60 billion from weekly offers of T-bills and P140 billion from weekly auctions of T-bonds.
The government wants to borrow P3 trillion from domestic and external sources this year to help fund a budget deficit seen to hit 9.3% of gross domestic product. — Jenina P. Ibañez